Zahner's high tech future featured in Forbes
Forbes Magazine visited the Zahner headquarters and interviewed CEO/President L. William Zahner.
CEO/President L. William Zahner was recently photographed and interviewed for a Forbes magazine article by Alex Knapp. The full article, entitled The Job Of The Future Is Training Robots To Work With Humans, will be featured in the May issue of Forbes Magazine.
The story follows six companies that are training robots to undertake unique tasks, from teaching a robot to draw from life (Autodesk), to training a robot to perform parlour tricks, revealing insights into how games can unearth new ideas for software features (Rethink Robotics).
The author talks about how Zahner's robot has increased the shop's capability to focus on the artistic craft of making architectural works.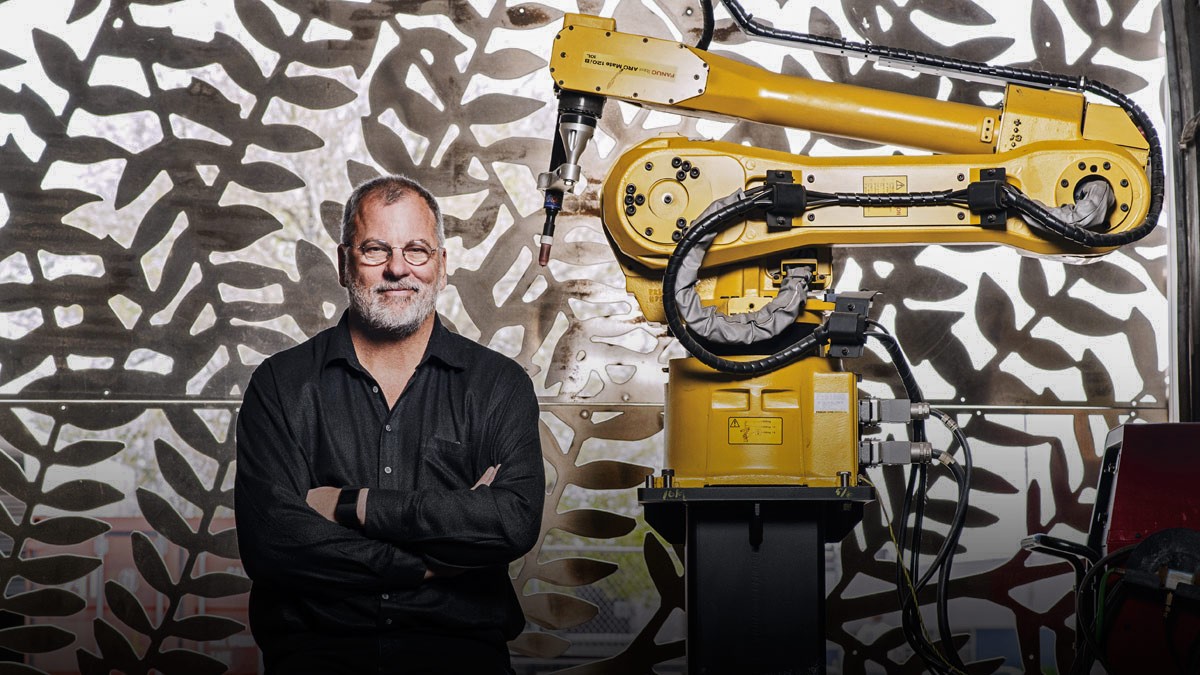 Architects worldwide turn to Kansas City's A. Zahner Co. for huge, custom metalwork and facades, which adorn buildings such as New York City's Guggenheim Museum, the Dallas Cowboys' stadium and the Art Wall at Doha.

For years Zahner's unionized workforce was reluctant to let robots in until the employees and CEO Bill Zahner realized they would free up skilled craftsmen to do more intricate work on large-scale projects. "If you do certain things faster, it enables the more artistic aspects to expand," said Zahner.

The first robot arrived in 2007 and started learning by watching engineers as they welded points along arcs up to 14 feet long. It would follow those points based on the movements demonstrated by the engineers. The welds are done just as well as a master craftsman can do, Zahner said, maybe even better because the robots don't get tired as they reach the end of a long day.