Irving Center earns LEED Silver
Zahner manufactured the building facade for Irving Convention Center, now a LEED Silver-awarded building.
A project featuring Zahner design technologies, fabrication, and installation has received the LEED Silver award for environmental building. Designed by RMJM + Hillier, the project's announcement was featured in Dallas Morning News:
The center achieved LEED certification for energy use, lighting, water and material use, as well as incorporating a variety of other sustainable strategies. By using less energy and water, the center not only saves money for families, businesses and taxpayers but also reduces greenhouse gas emissions and contributes to a healthier environment.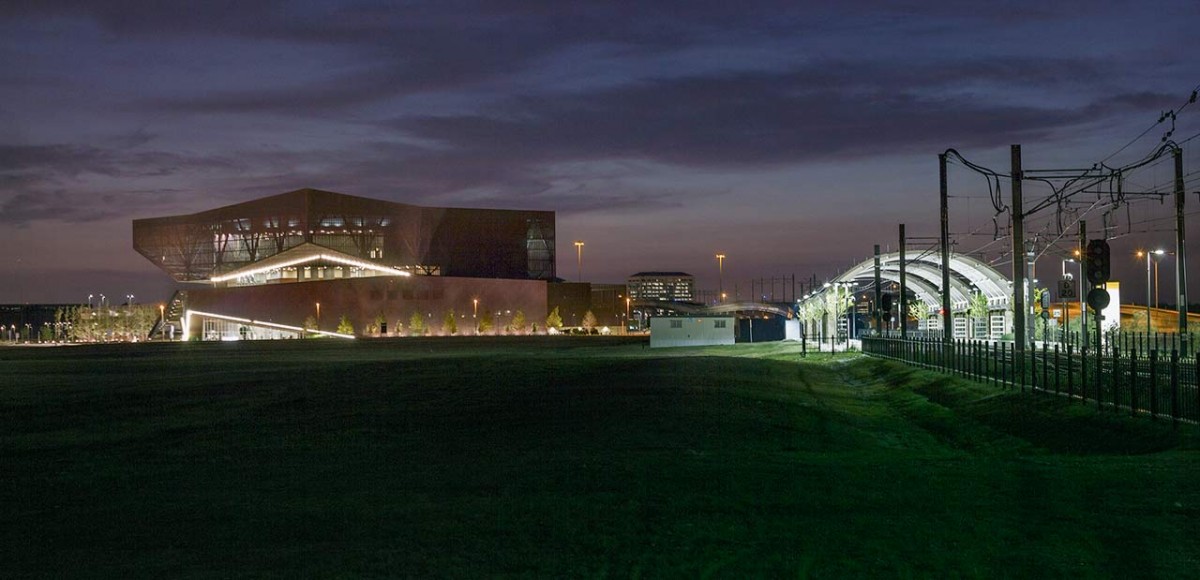 The story was also posted on Green Lodging who noted that a big aspect of what makes buildings like Irving Convention Center successful LEED projects is the perforated rain screen which drastically reduces energy costs for cooling.
The copper exterior is more than just a design element. The no-maintenance material translates into lower costs for the center, eliminating the need for painting every few years to maintain its appearance. Perforations in the copper skin also provide an important role for energy efficiency, providing built-in shade while using the natural currents of the wind to create a cushion of cooling air between it and the building, decreasing the need for air-conditioning while in essence, shading itself.

The trusses of the massive 4,000-ton steel structure were designed so that they could be sourced domestically; much of the steel came from recycled sources nearby in North Texas and Oklahoma.
Nearly 90 percent of the construction waste was diverted or recycled, including more than 50,000 cubic yards of dirt which was repurposed nearby for a lakefront reclamation project.