Paul Martin speaks at Facades+
"Unspecified" — a lecture by Director of Engineering Paul Martin about how designers can ensure that custom facades are built with their design intent maintained.
A week from this Friday, Paul Martin will be leading a talk at the Facades Plus/Performance in Chicago, Illinois. Paul Martin is the Director of Engineering Sales at Zahner, and is a defining point of contact for architects and artists who work with Zahner. His talk, entitled Unspecified is an exploration of how designers can ensure that custom facades are built with their design intent maintained.
Exhibitions fabricated with Zahner engineering benefit from high-quality craft and attention to detail. Zahner engineers work with designers and contractors to develop integrated systems which meet a range of desired aesthetics. See below a range of inspirational projects and best practices for Exhibition design.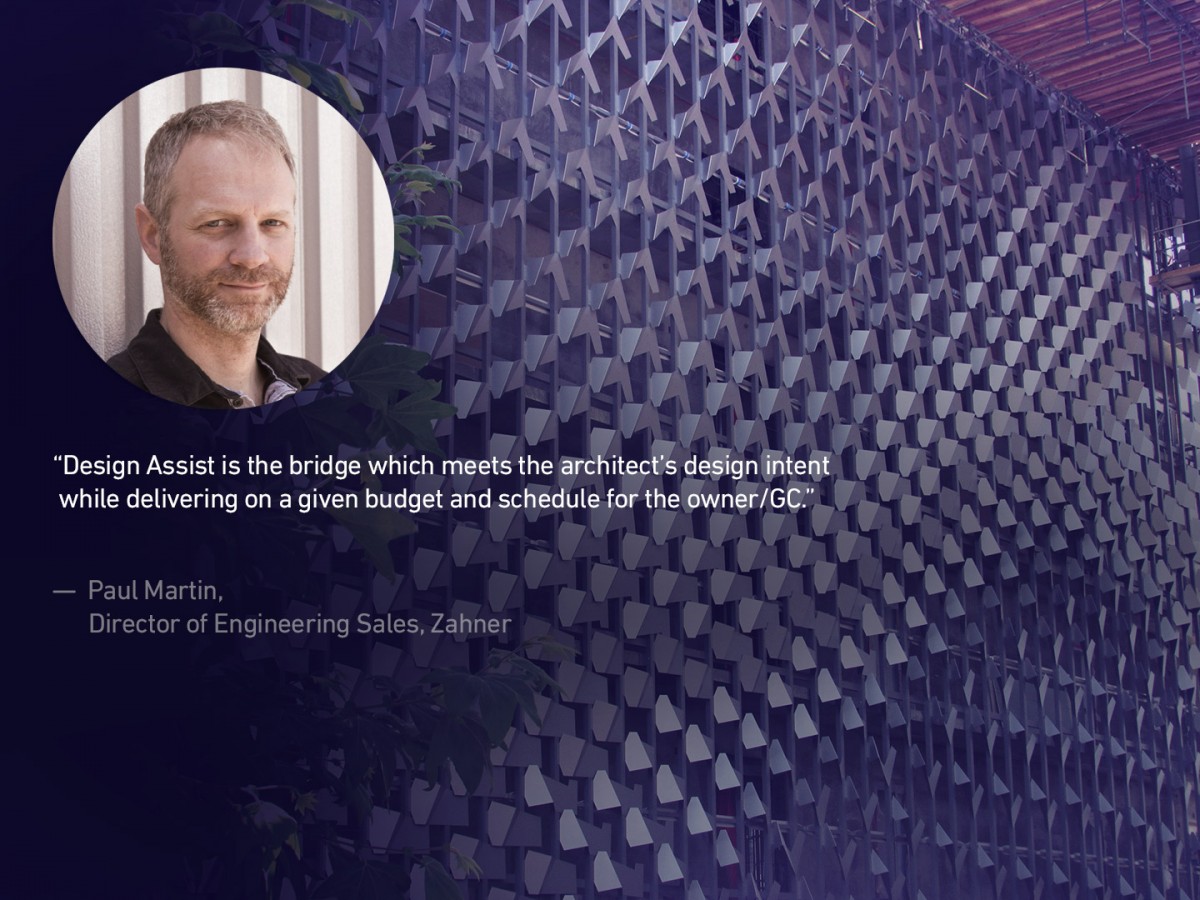 About the Presentation
What would seem like an important aspect of construction is often overlooked . Here is the issue for architects: Unless you specify a product, your drawings and specifications aren't sufficient to ensure that the design intent is understood, much less delivered. This burden of detailing a custom design is placed on the shoulders of designers to produce a package describing the scope to a level of detail that can be bid.
Mr. Martin understands that architects need to have scopes budgeted during the design development phase or earlier, but a major question architects are left with is how to do this with custom designs? How to evaluate or even identify variables and their impact on cost? This is where using Design Assist becomes invaluable.
"Design Assist is the bridge which meets the architect's design intent while delivering on a given budget and schedule for the owner/GC."
The talk is part of the Facades Plus Dialogue Workshop, and will feature a peek into the latest technologies being developed by Zahner, as well as case studies of projects employing the Design Assist method.
See the whole presentation at Facades Plus on October 25th, 2013 in Chicago. Students are eligible for deep discounts, and this is a great opportunity to connect with Zahner.