Video: Massive Violin Bow
Watch the thirty foot Violin Bow "hairs" blowing in the wind, designed by Luce et Studio
The recently completed Donor Signage to the San Diego Central Library includes a larger-than-life orchestral bow sculpture, which was manufactured by Zahner.
What makes the bow incredible is the attention to details of a real orchestral bow. Designed by Luce et Studio, the thirty-foot violin bow includes every detail, from spiral-wound grip, to its ornately-crafted head and tip, to the tension screw which tightens the bow's hair. Even the structural cable which was used to create the horsehair look, is tightened to just the right tension so that hair billows ever so subtly in the wind.
FILM © A. ZAHNER COMPANY.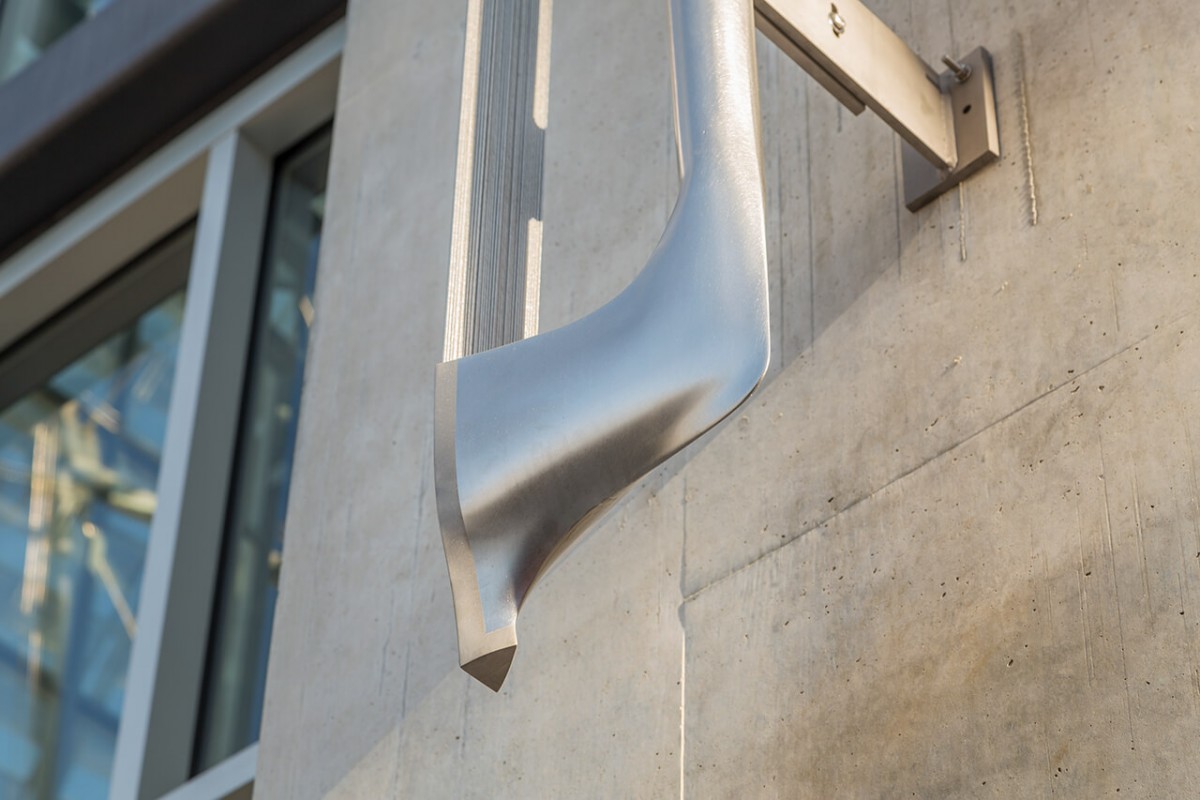 The video below shows how the strings billow and vibrate in the San Diego breeze. The bow is located on the 9th floor, just below the signature dome of the Rob Quigley-designed building.
The bow is integrated into a signage donor plaque for the Helen Price Reading Room. Price is one of the many donors recognized with architectural and artistic features throughout the Library. See more of the Luce et Studio-designed San Diego Public Library Ornaments at Zahner.