Zahner announces 6th Biennial Competition
Every other year, A. Zahner Company sponsors a competition to fabricate an artwork for the Biennial KCAI Auction, the proceeds of which go to future students' scholarship funds. This competition has been established in order to facilitate interaction between the KCAI and the architectural and interior design industry.
The winning contestant will receive $1,000. Zahner will then fabricate the artist's design, donating the engineering, and production of the project so that produced work can be auctioned on June 6, 2015. All proceeds will go to the KCAI Student Scholarship Fund for future students. Competition is open to all students and alumni at the Kansas City Art Institute.
Submit an entry to the 6th Biennial Zahner Art Competition.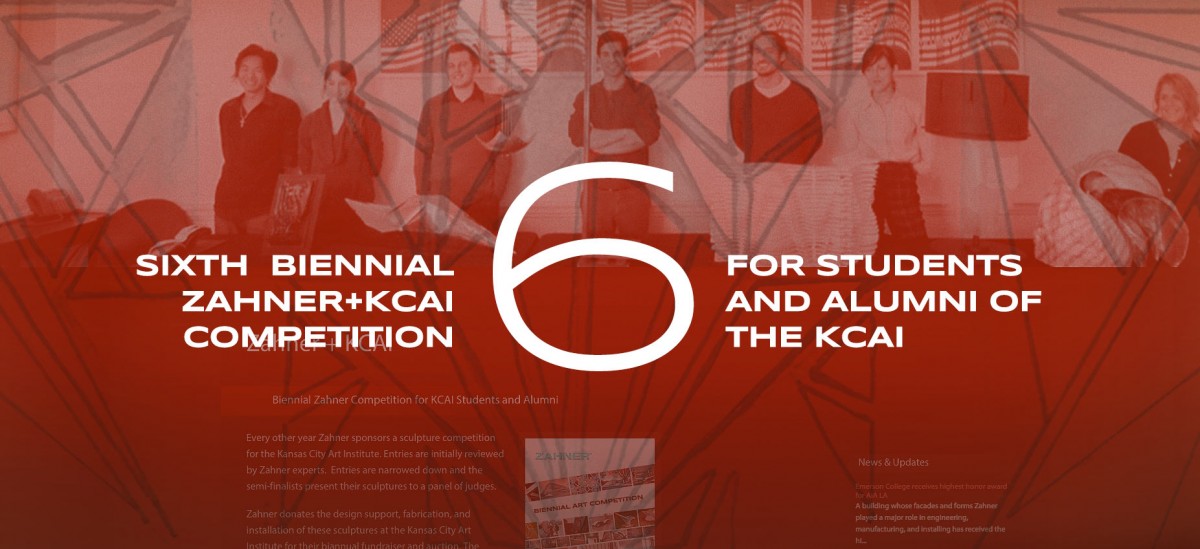 New Rules
The 2014-2015 year's competition will be the first to include both students as well as alumni of the Kansas City Art Institute as eligible contestants. This year's competition will feature a popular vote which will determine the finalists of the competition. Voting for contestants begins now through 11:59CST December 31st, 2014.
Learn more about previous winners at www.azahner.com/kcai, or read the new rules of the competition at www.azahner.com/competition