21 employees of A. Zahner Company compete nationally on the Corporate Bike Challenge.
Every year, Zahner participates in the national Bike Challenge. The challenge encourages our employees to compete with other companies around the nation to promote fitness and reduce our impact on the environment.
This year, 21 of our employees are on the Zahner Bike Team, our largest membership to date. Our riders have collectively burned 509,542 calories and trekked 13,421 miles during the Bike Challenge, which ends in just a few days. Learn more about how our team did at the website for the National Bike Challenge.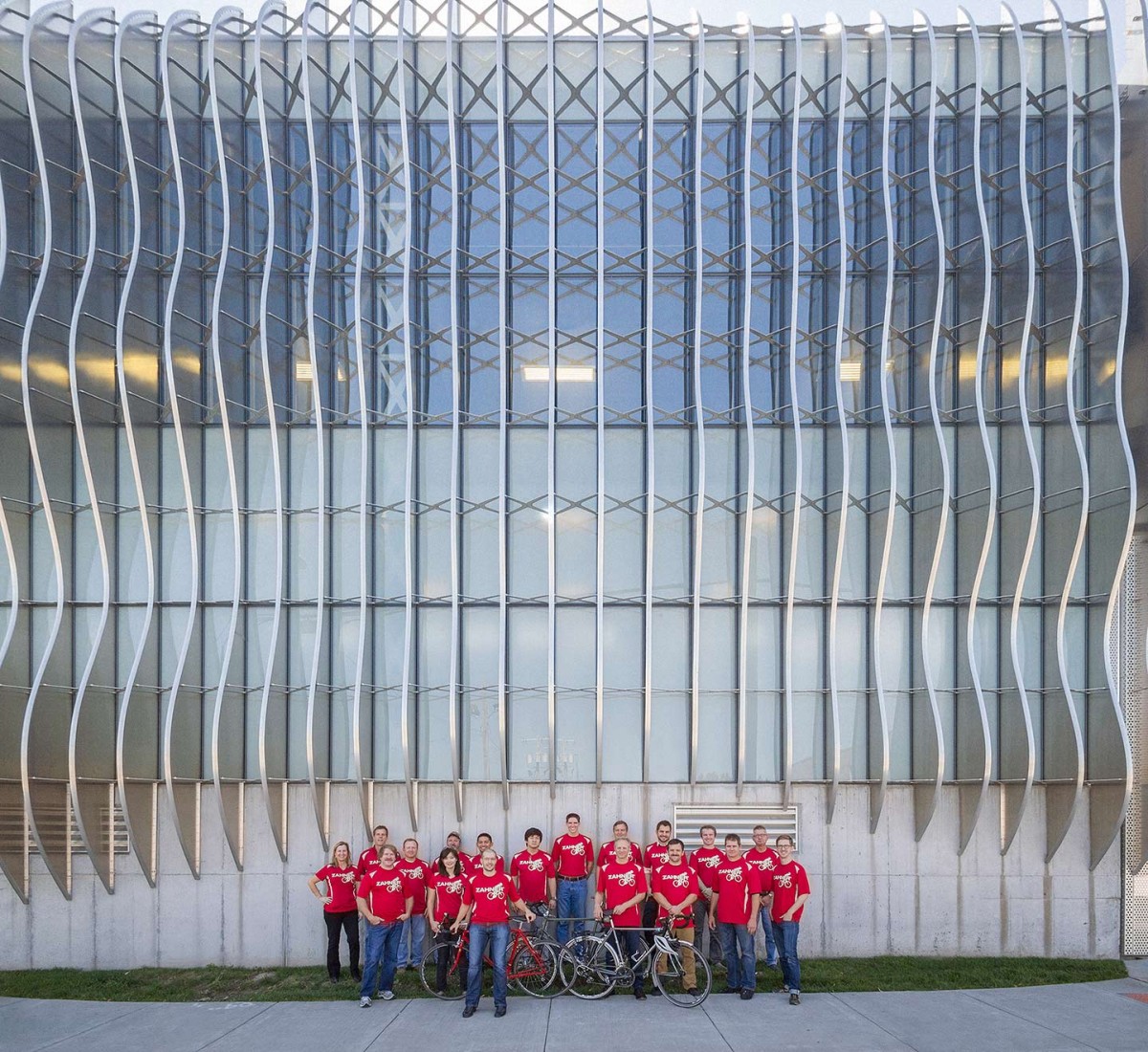 The rankings are in: Team Zahner ranks 2nd place for the State of Missouri; out of 54 riders in Kansas City, we have 5 riders in the top 20; out of 189 riders in the State of Missouri, we have 3 riders in the top 20; nationwide, our company is in 206th place of over 2000 teams nationally and 134th of over 8000 companies that registered (~7500 have actually accumulated points).
As a thank you to our incredible cyclists, we made cyclist shirts printed with reflective designs, and photographed the Zahner Bike Team in front of our landmark headquarters in Kansas City. Congratulations to the riders in order of points earned: John Nickell, Paul Martin, Jonathan Asher, Diego Zurutuza, JoAnn Mendenhall, Andrew Manto, Dan Gierer, Jim Mendenhall, Cory Duncan, Robert Zahner, Richard Kim, Rick Belew, Mike Prentice, Tom Zahner, Gary Davis, Angela Orscheln, Miguel Tanudra, Dylan Barr, Ed Huels, James Deacy, Sam Miller.
Have a great weekend!