Zinc Clad Headquarters for KCPD Awarded Highest Honor
AIA Central States has given the highest honor award for KCPD's new Headquarters.
The recent addition to the KCPD Headquarters in downtown Kansas City has been recognized by the architectural community. Zahner developed a custom zinc cladding system for the Helix-designed KCPD Renovation, which included both interior metalwork as well as an exterior zinc facade.
In October, 2015, the building was awarded the highest honor by the AIA Central States Region, noting that "The renovation and expansion of the KCPD Headquarters was one of only three projects to receive the highest award, an Honor Award in the Architecture category. AIA Central States received over two-hundred submissions from across the region." The Kansas City Police Department newsletter celebrated the design as well. 
"The most noticeable change is the tower that was constructed on the north side of the building. The outside is covered in zinc that was designed to mimic the woven fabric pattern of KCPD's formal Eisenhower Jackets.
But for those who have been around Headquarters for a while, the most striking change was to the lobby. Many guests at the Rededication Ceremony "oohed" and "aaahed" at the space that had once been so dark and narrow. It's now wide open and clad in marble that was recovered from throughout the building."
"An important goal of this project was to increase transparency and expand Police interaction with the community. This involved extensive changes to the first floor including a monumental public lobby, unobtrusive security, and the addition of a large community meeting space."
To achieve an acoustically sound environment for the community space, Helix collaborated with Zahner to develop an integrated acoustic panel. The design team provided a visually armored cladding while dampening the acoustics to reduce echo and reverberation.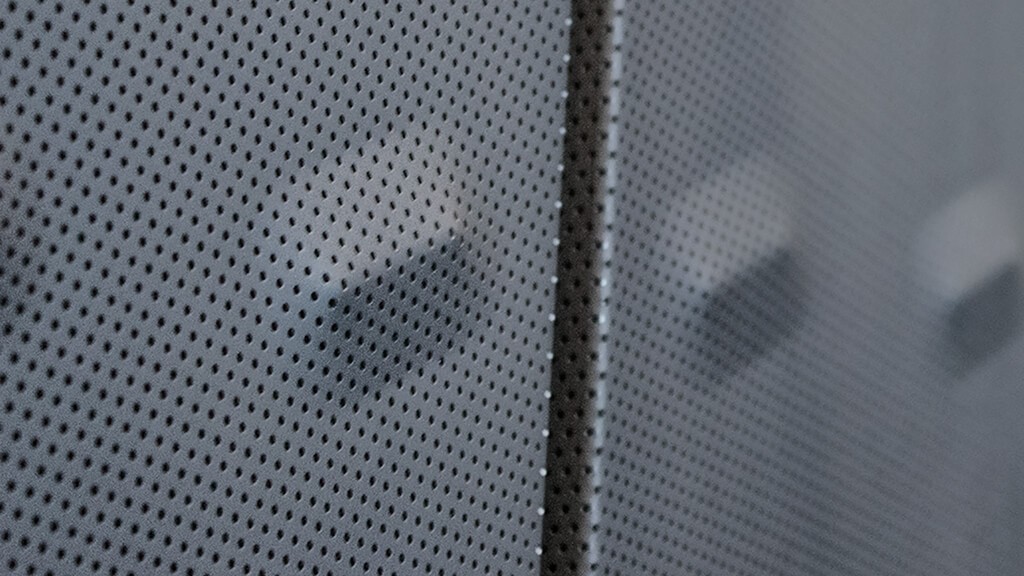 The architects developed a custom bumped and perforated panel system with Zahner, and customized the interior version further by integrating an acoustical membrane. Learn more about how Zahner developed the acoustical zinc panel system for Helix.