What the Royals Win Means for Architecture
Winning the world series has put a spotlight on Kansas City and its Stadium Architecture. What's next?
This is the first World Series Championship win for the Kansas City Royals since 1985. The city is ecstatic. Only a few years ago, Kauffman Stadium took initiative towards building a better ballpark. This meant a new place to celebrate the then-rising stars of a team which would go on to become the undisputed champions of the 2015 World Series.
In 2009 the Stadium underwent a massive renovation led by internationally recognized (and locally based) firm for stadium design, Populous . The Kansas City-based firm was not only responsible for the Kauffman Stadium, but also many of the most prominent stadia around the world.
Zahner was brought in to realize the building's two perforated screen walls, as well as the new Kauffman Crown which tops the building's facade. Earlier this year, we included the new design as part of our line-up of great Kansas City Architecture realized by Zahner engineers and fabricators.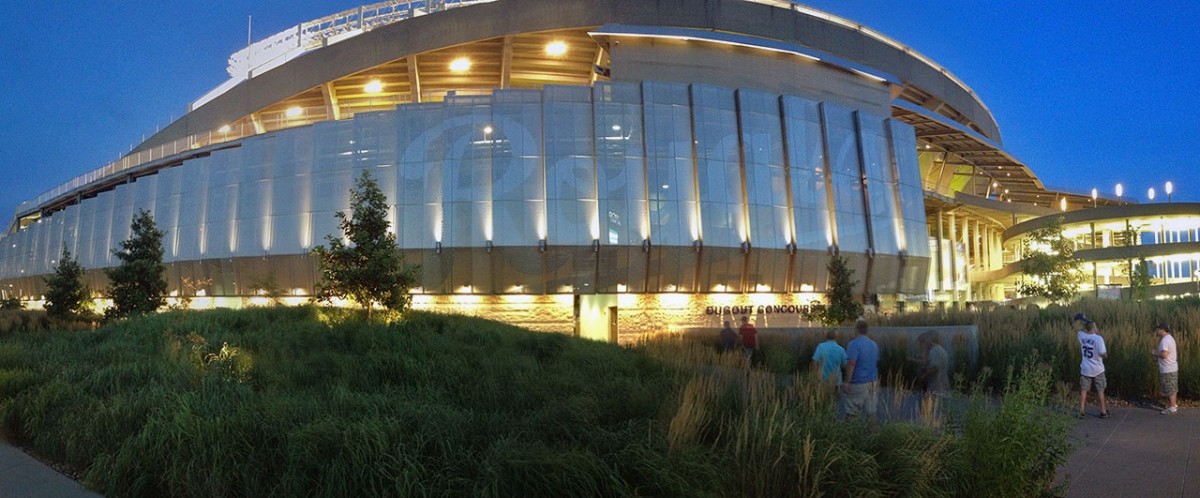 The architects at Populous used the building's existing design to provide the bones for a complete overhaul of its facade. Perforated metal screen wraps the entirety of the stadium which controls the building's heat gain, as well as providing open airflow and beautiful lighting in the building. Zahner created a bumped and perforated metal screen which celebrates the team's logo.
Most importantly, the new design brought a new energy to the team. Much has been said about how design of a space has deep emotional effects on the way that person uses that space. So creating a design which effectively gave the fans a better space to celebrate didn't go unnoticed.
The 43-year old stadium was renovated only a few years ago, and in spite of calling for a new Royals Ballpark, the fans love the one they have. Perhaps this is because of the easy bus transit available from downtown to the stadium, or because of the love, sweat, and tears that the existing stadium represents to so many people.