Robert Hoag Rawlings Public Library
The Robert Hoag Rawlings Public Library in Pueblo, Colorado is an Antoine Predock-designed building featuring Zahner fabrication. The library is a new construction project which provides 109,000 SF of facility for residents of the Colorado town. 
Built on the site of the original library, the design by Predock rises five stories to allow view of surrounding mountains and the Arkansas Valley. The building incorporates portions of the existing library and spans across Bates Lane to additional property to the South.
Zahner provided the interior and exterior copper metalwork with a preweathered patina. The building's dark patinated copper tones allow it to absorb into its natural regional landscape.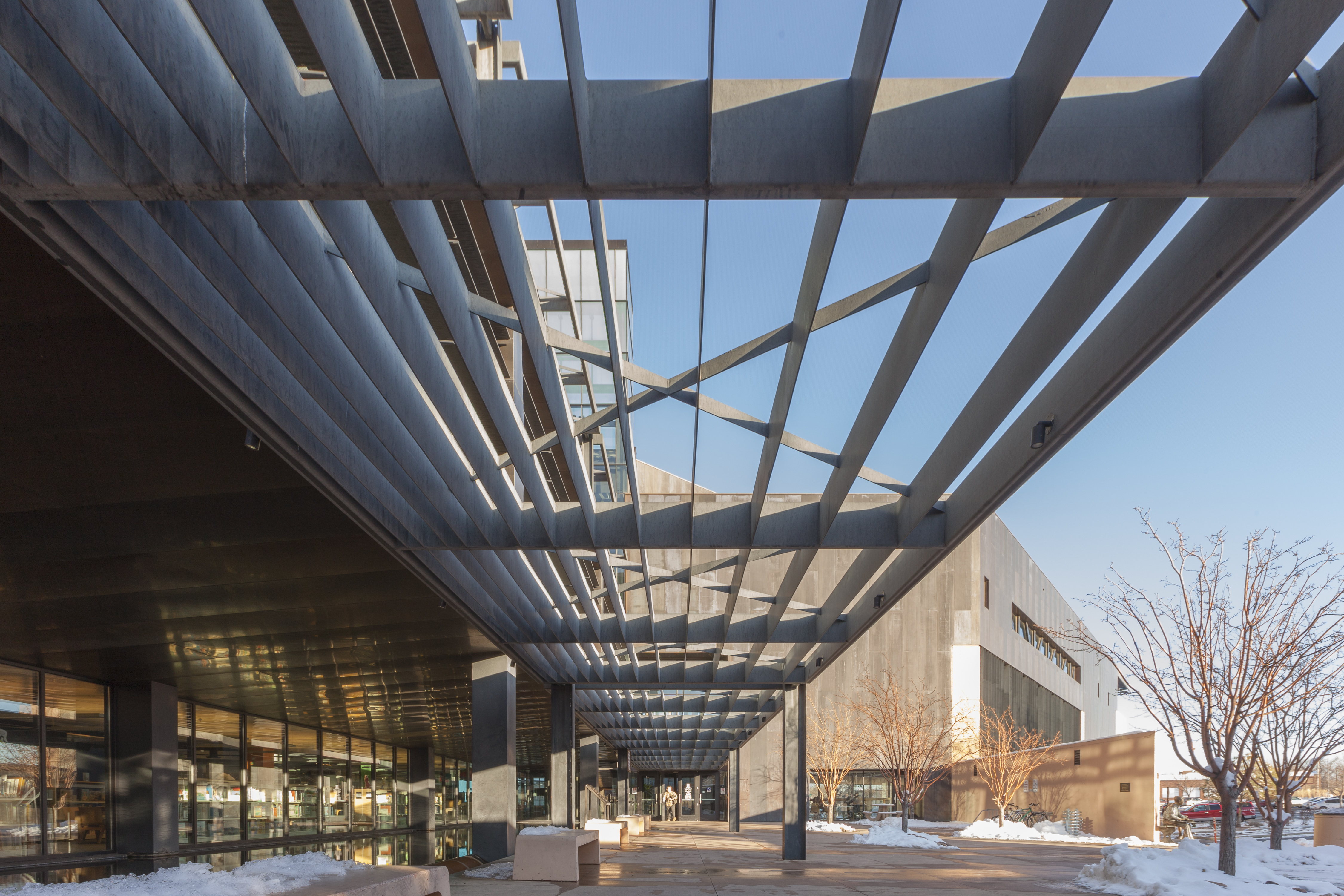 Manufacturing Details for Pueblo Library
The copper wall panels made by Zahner are 30 inches wide by 142 inches tall and number 1545 wall panels and 739 soffit. The building elevations were completely laid out as a digital model for accurate layout of custom panel expansion joints.
A total of 1,545 wall panels and 739 soffit panels were provided by Zahner. The copper panels were custom manufactured from 1.5mm thick copper plates and installed using the Inverted Seam Wall System.
The facade is clad in a darkened custom patinated panel system using the Dirty Penny patina on copper, an artistic patina with significant variation.