Jay Pritzker Pavilion at Millennium Park
Pritzker Pavilion is a one-hundred-foot proscenium located at the North end of Millennium Park in Chicago. Designed by Frank Gehry Partners and manufactured with structural forms by Zahner.
The project consists of fourteen distinct forms, which visually appear as a cohesive whole. Each of these distinct forms is made using a straight stick steel primary structure. A secondary structure manufactured by Zahner attaches to the primary and is then clad in stainless steel by Zahner. 
Each of these fourteen shapes serve to form the bandshell, providing protection from the elements while creating a focal point at the stage and orchestra pit of this dynamic outdoor amphitheater. Architects at Frank Gehry Partners began working with Zahner on this project in 1999, which was completed in 2004.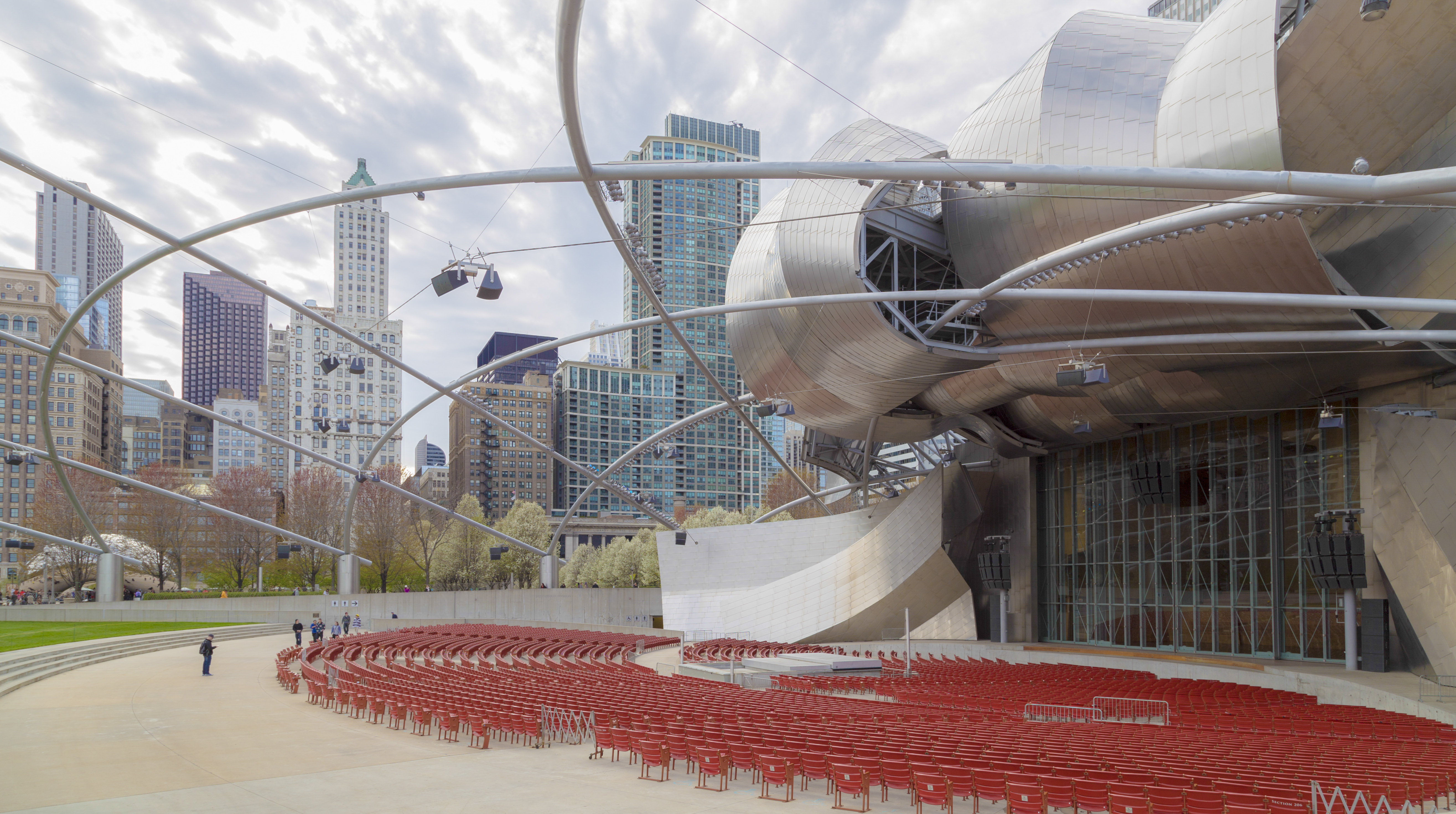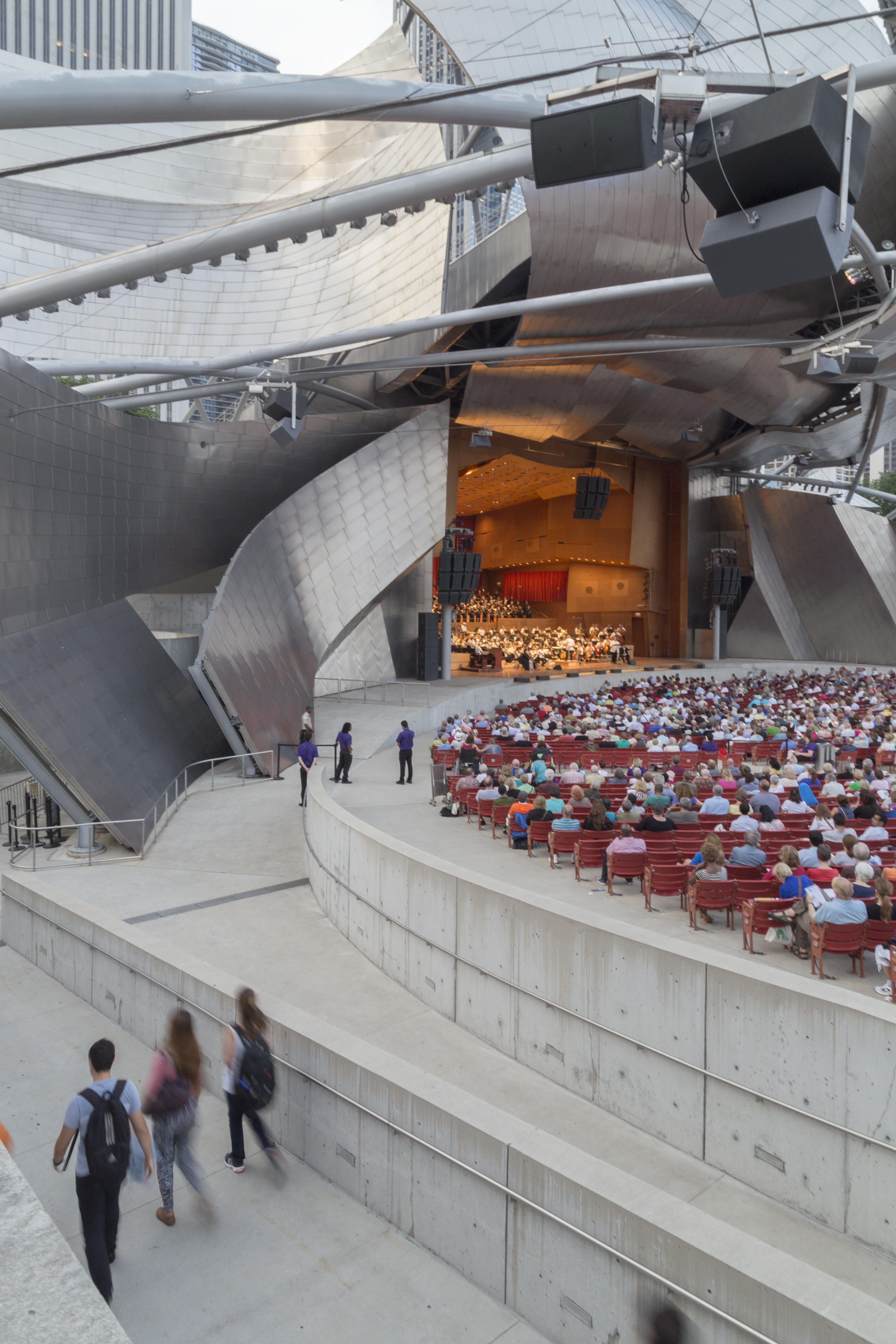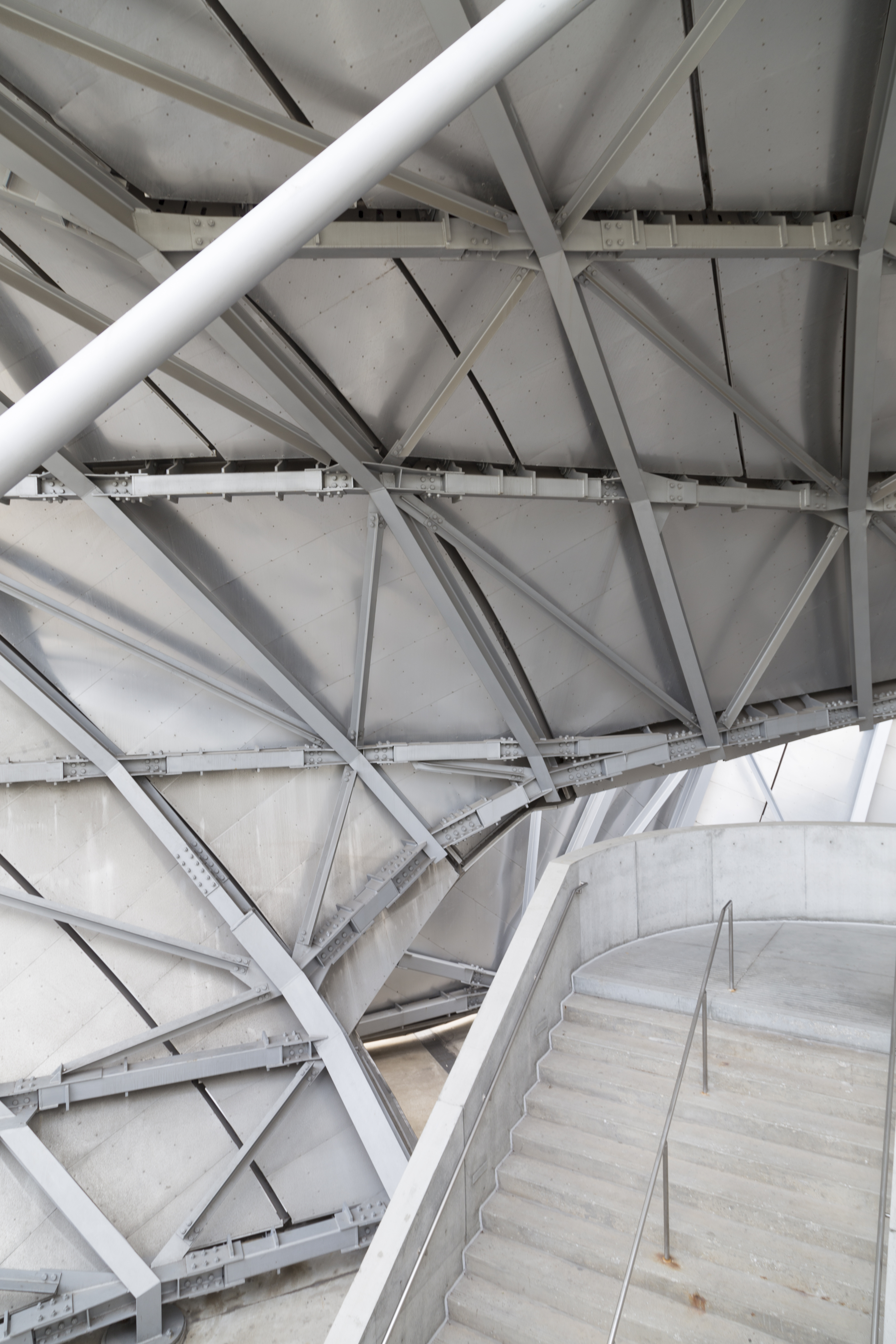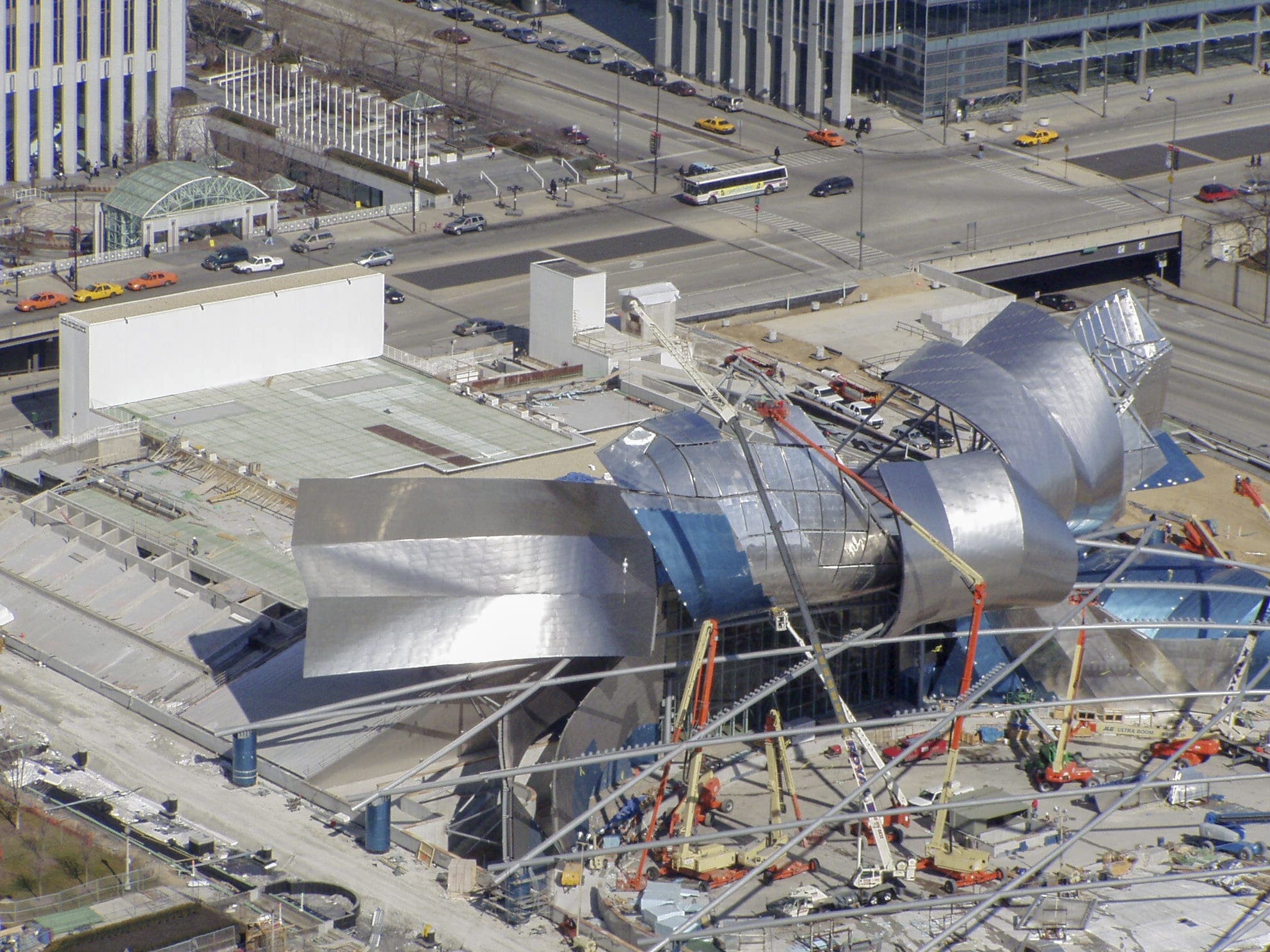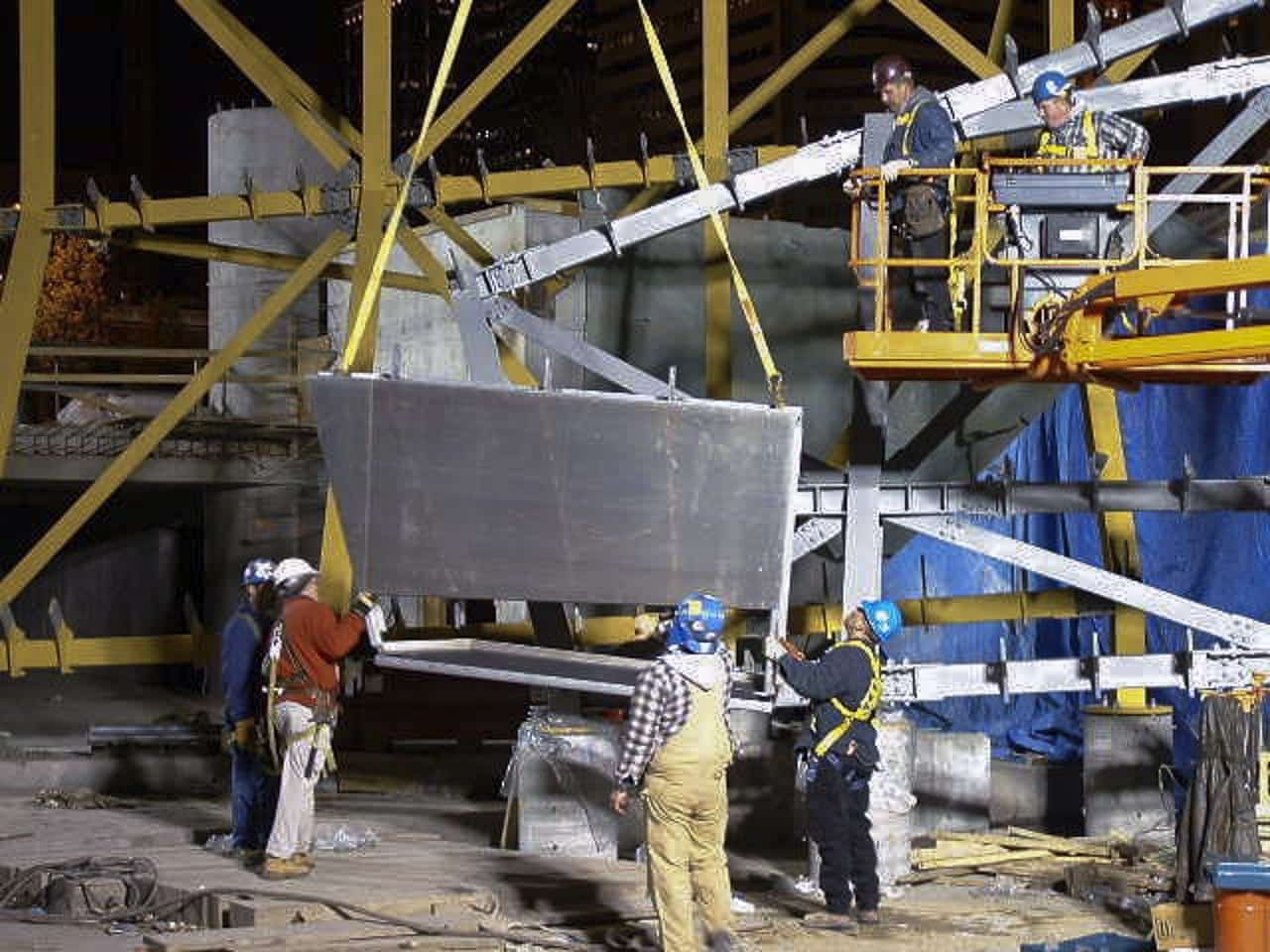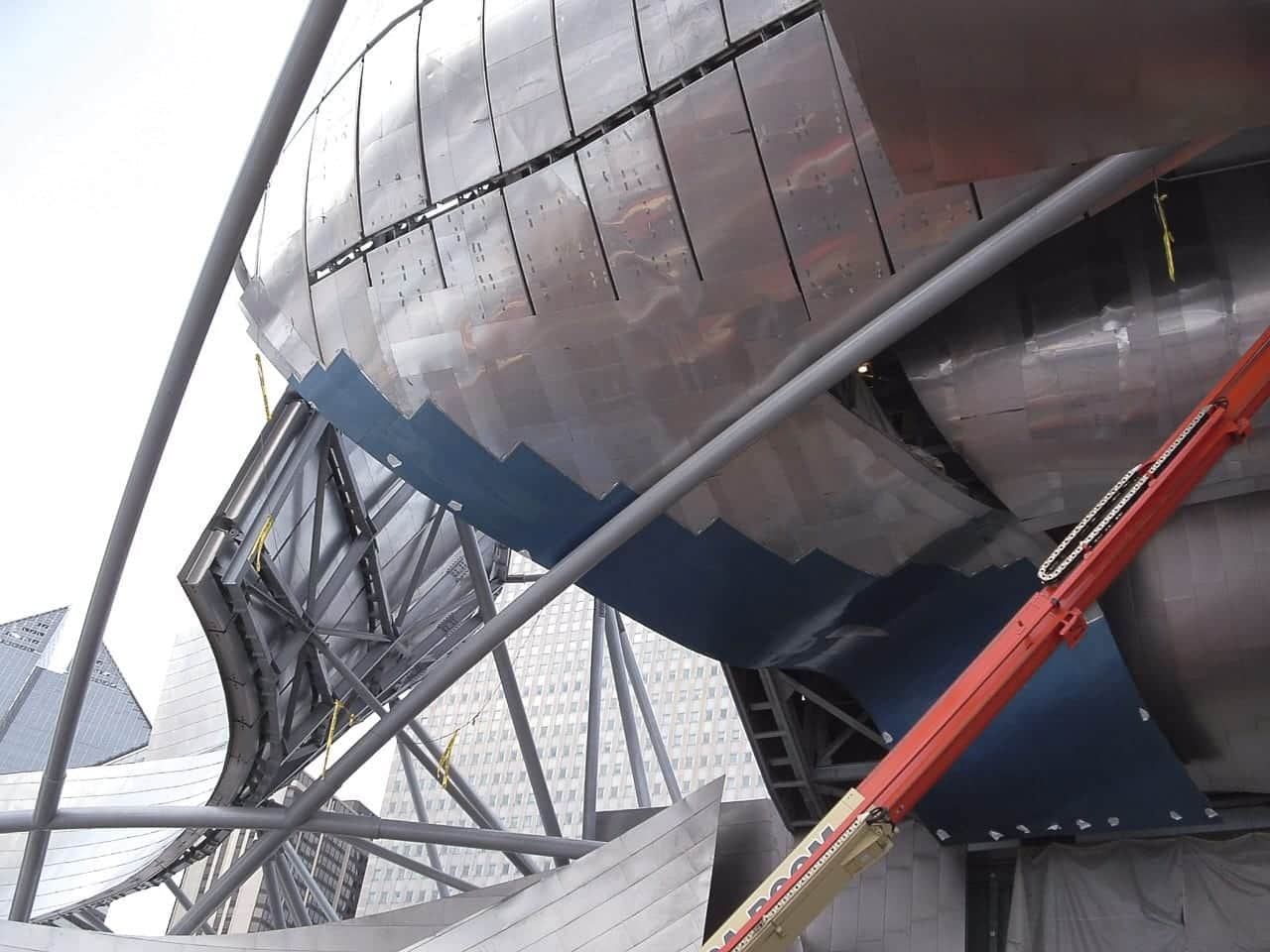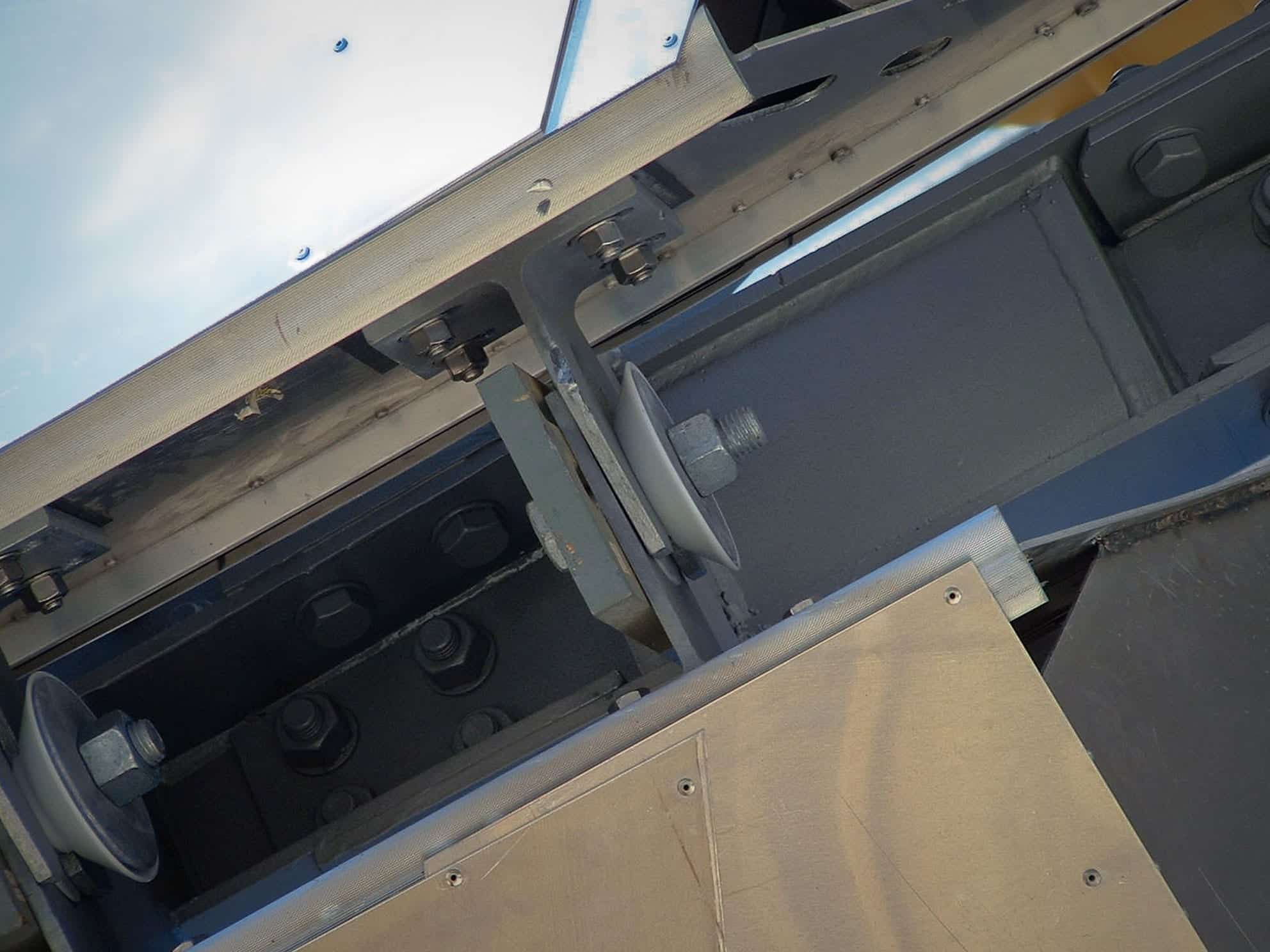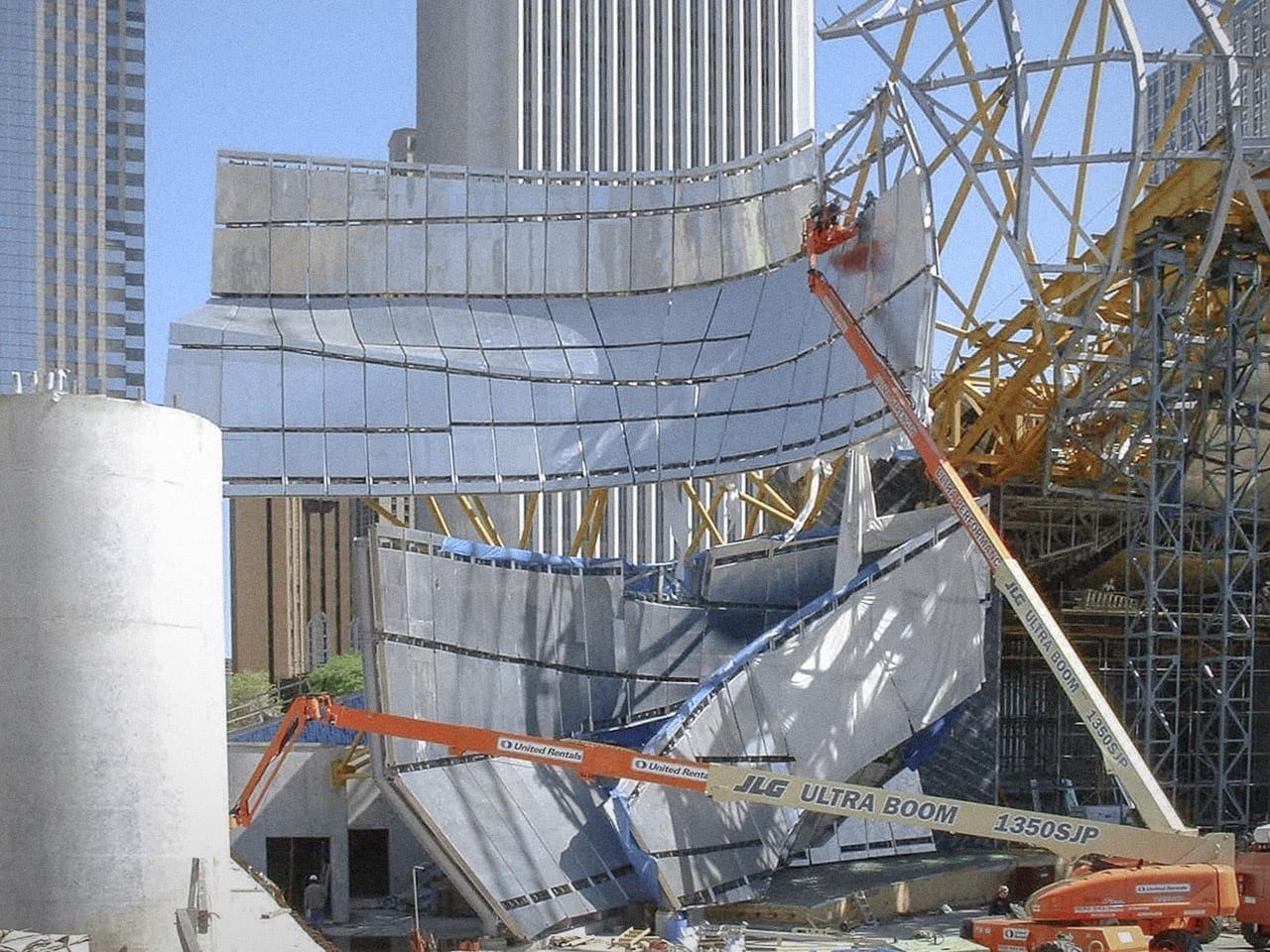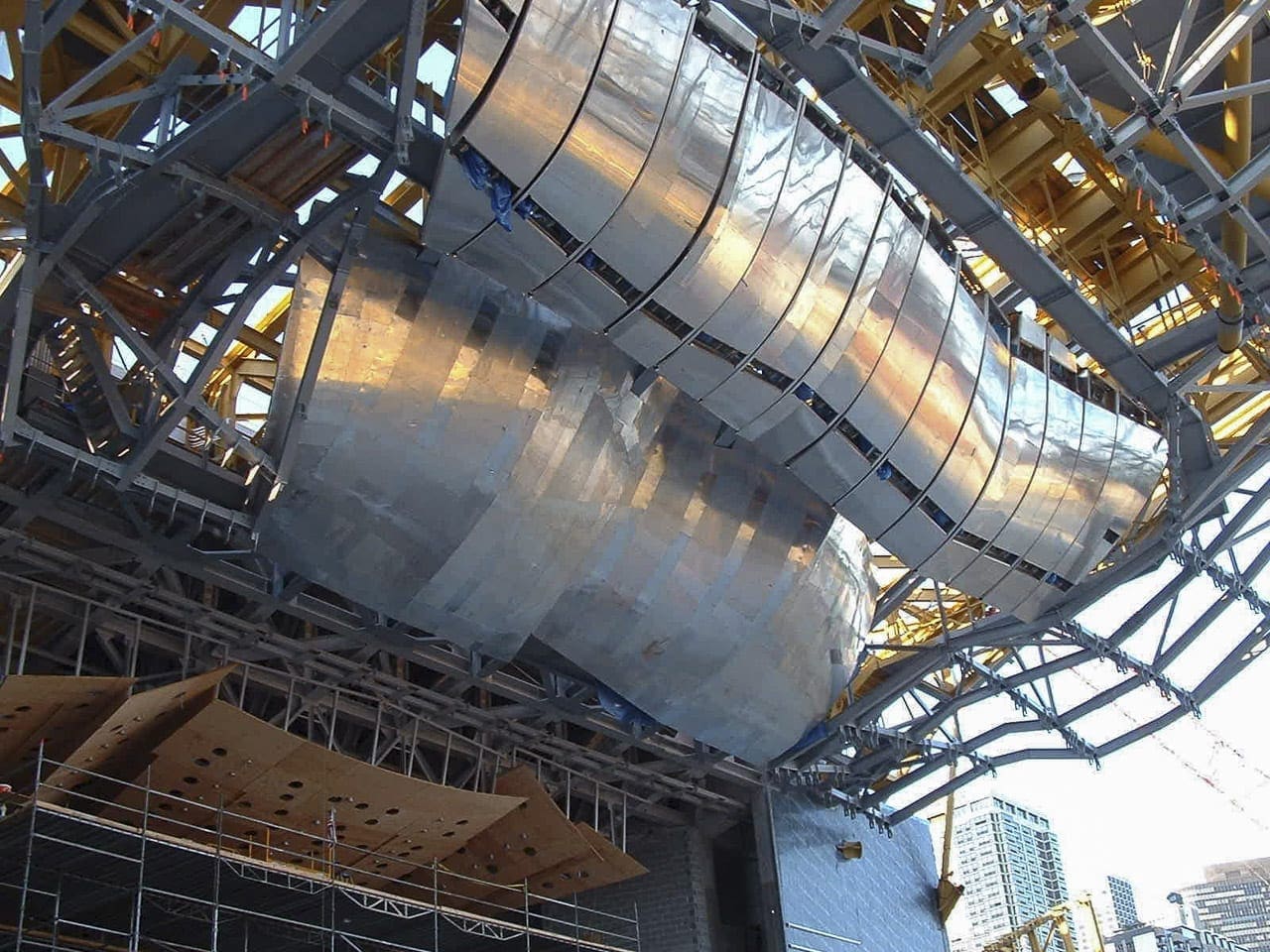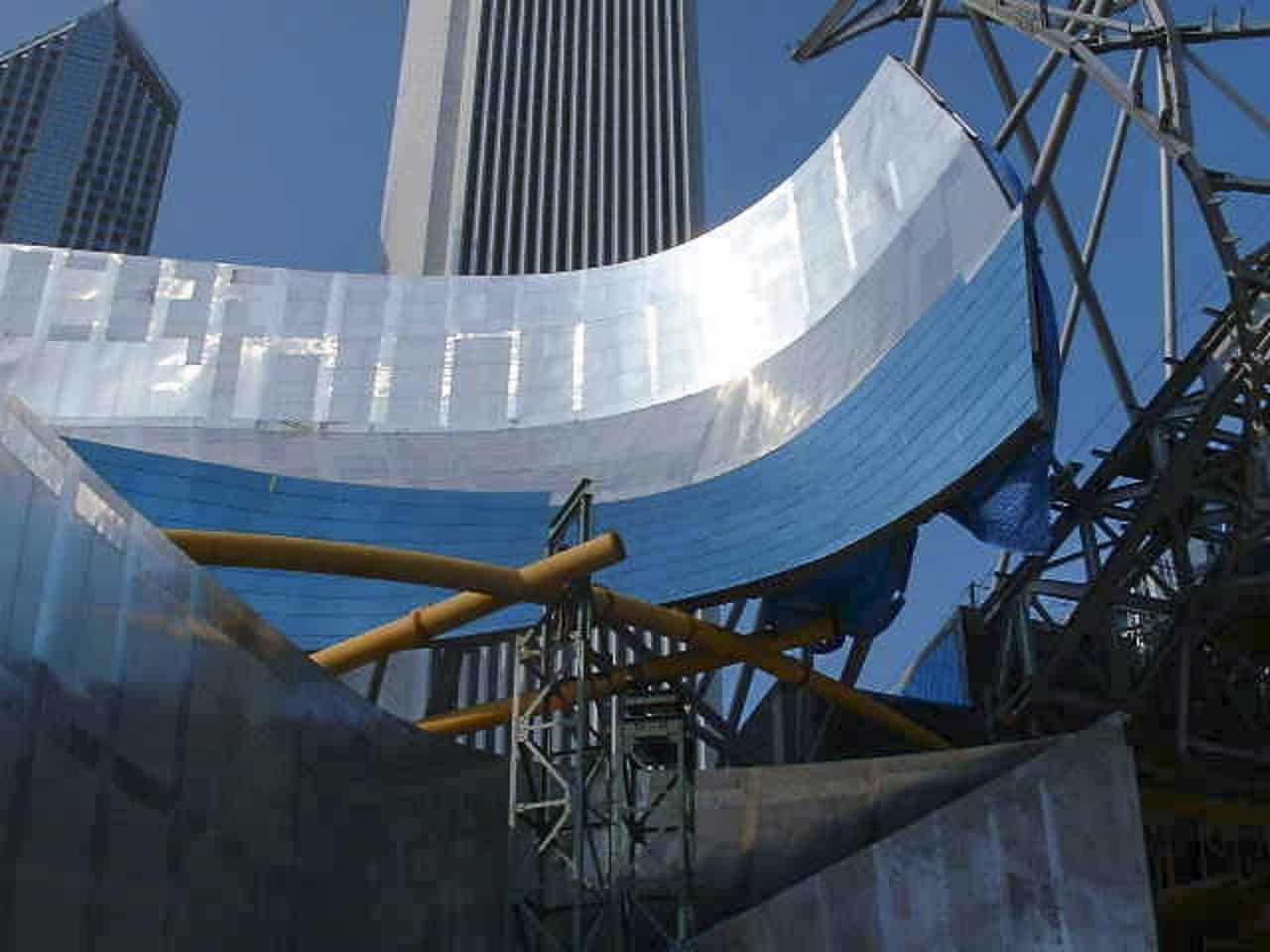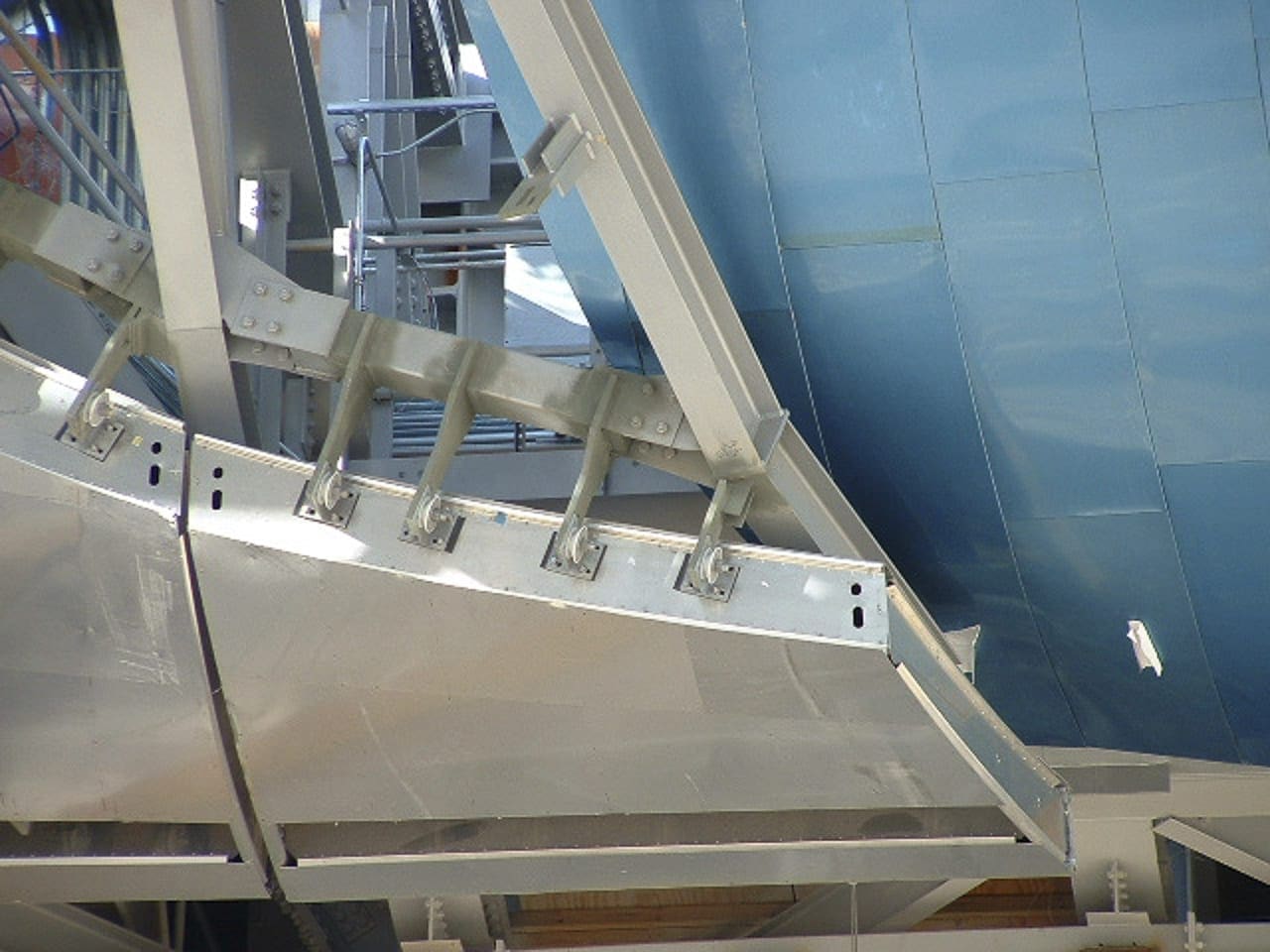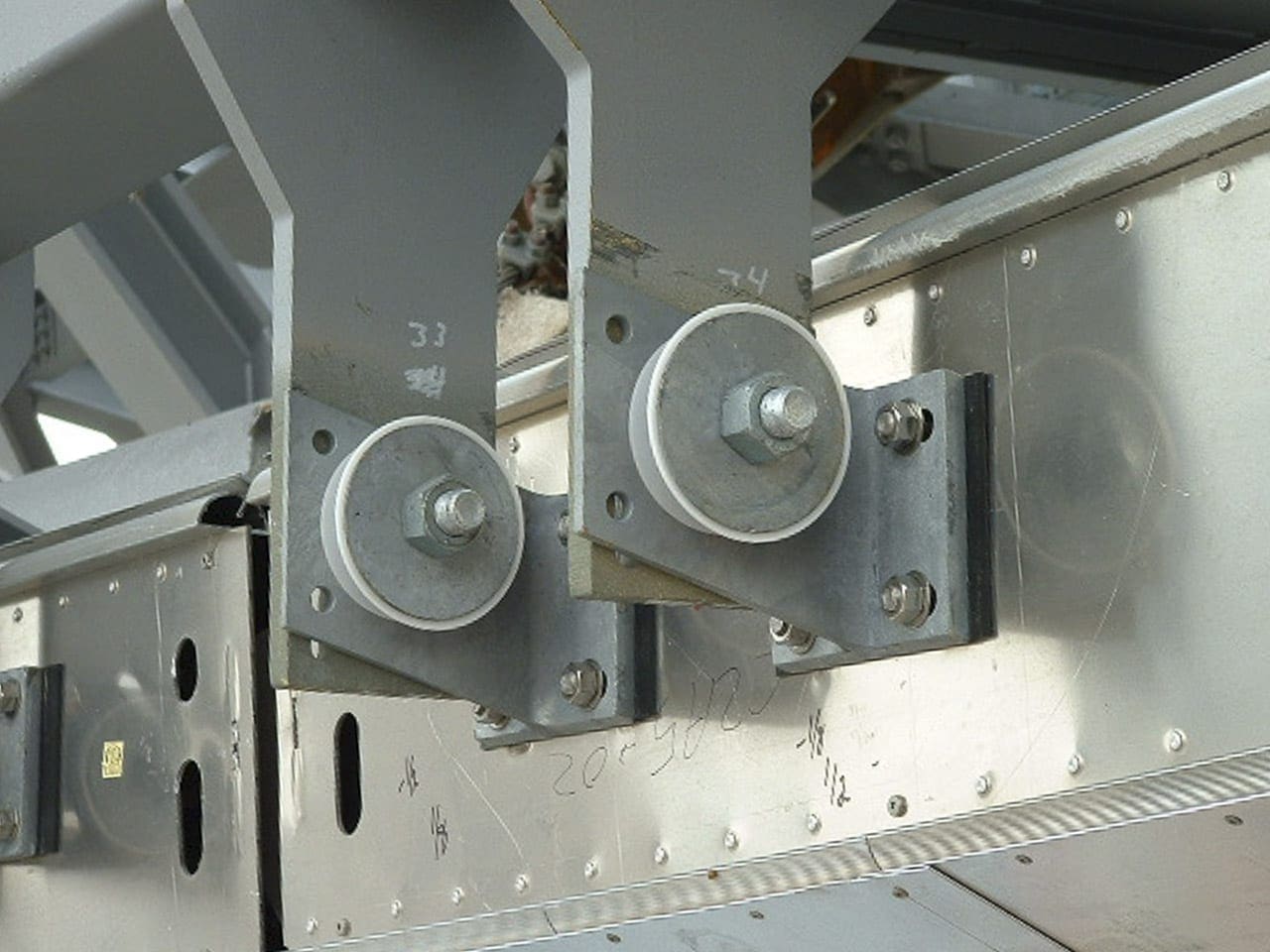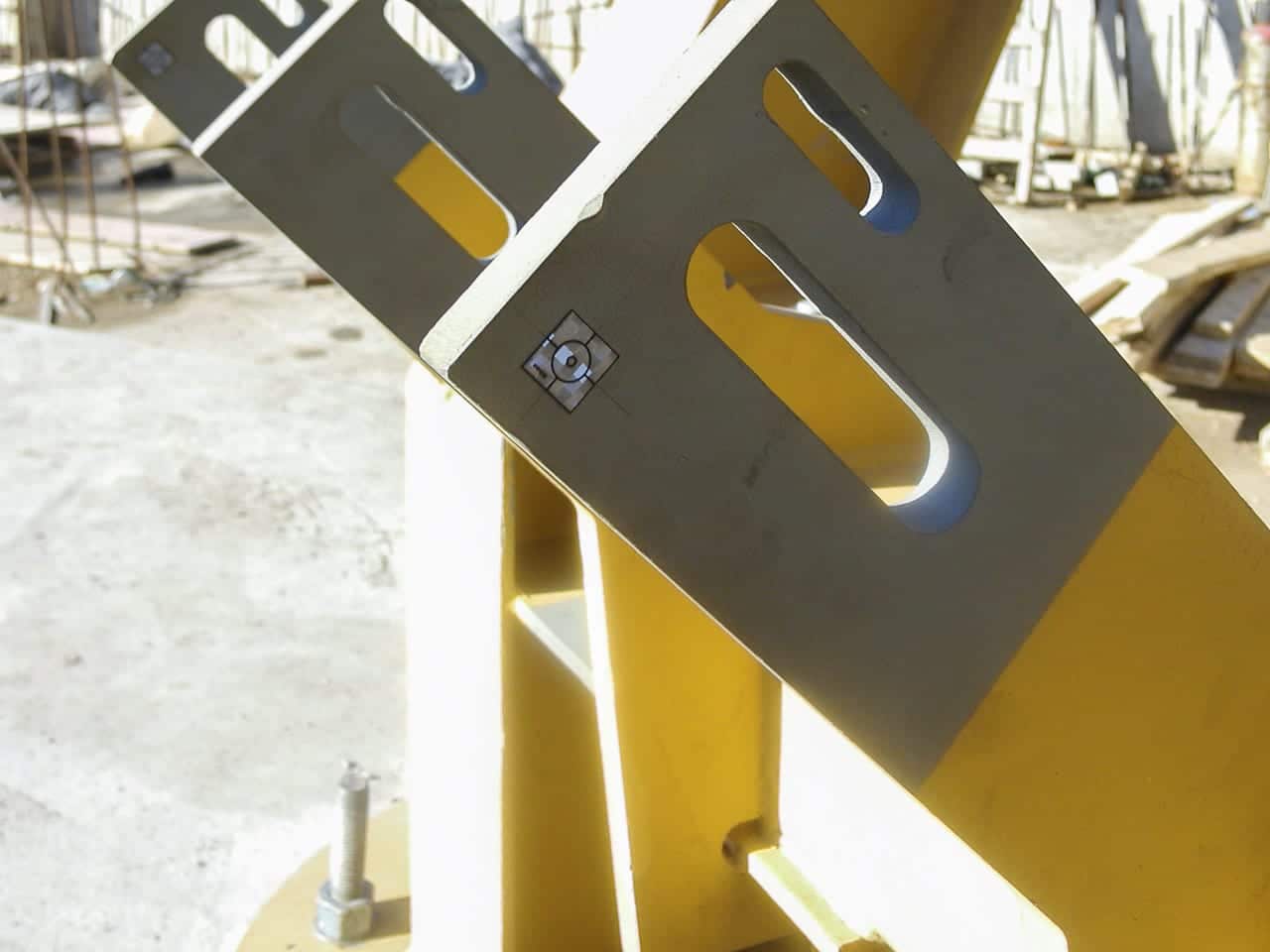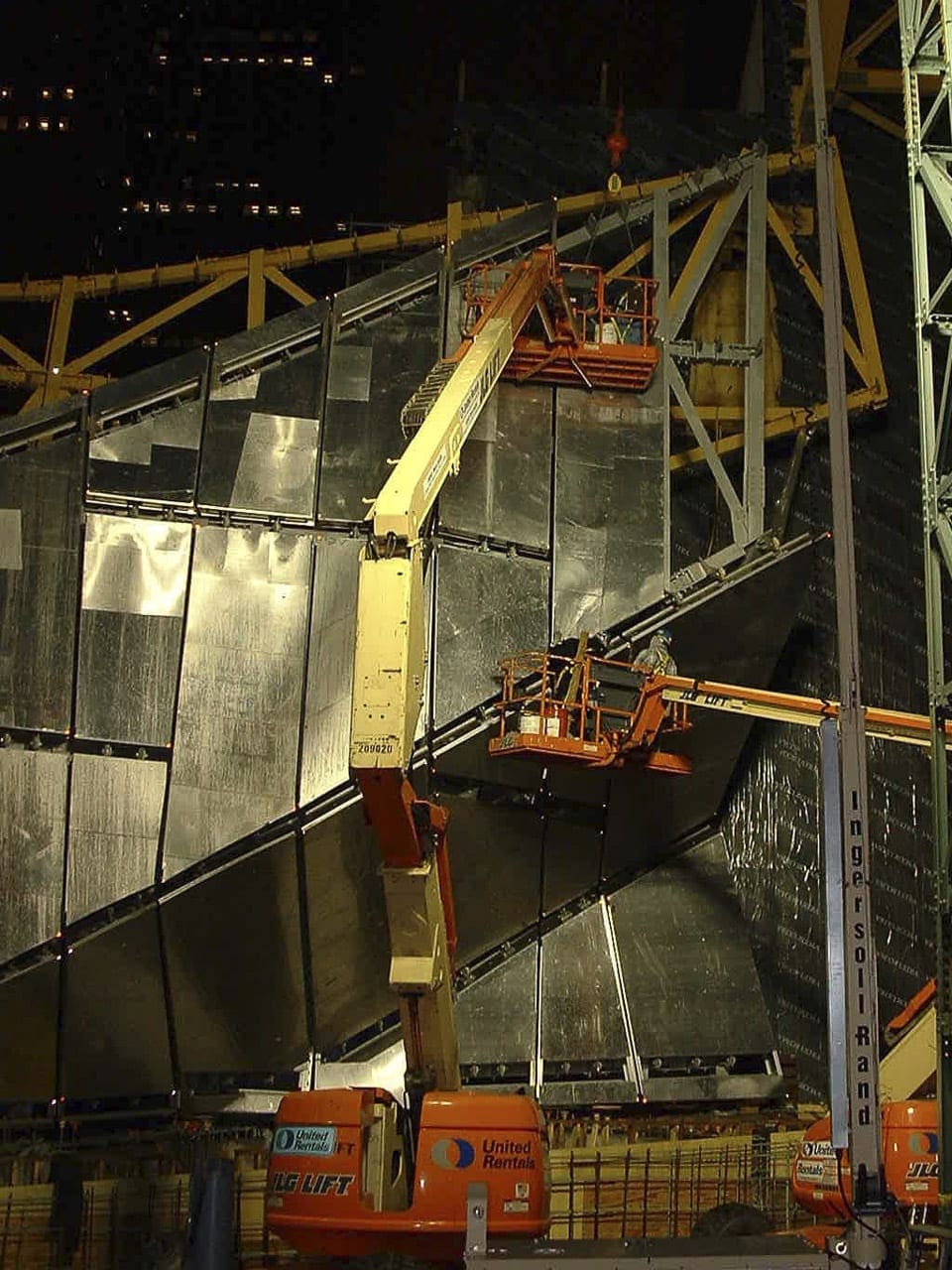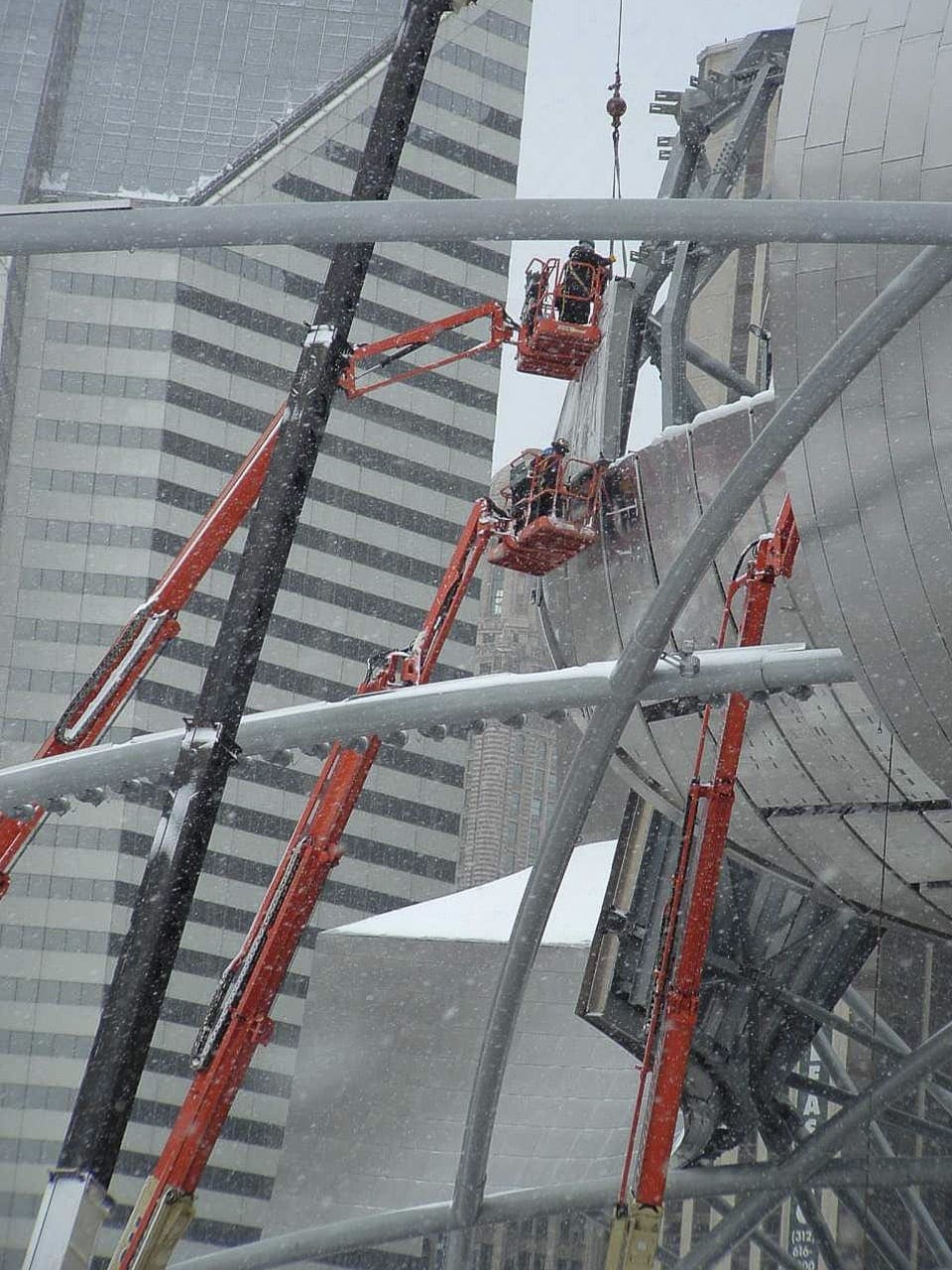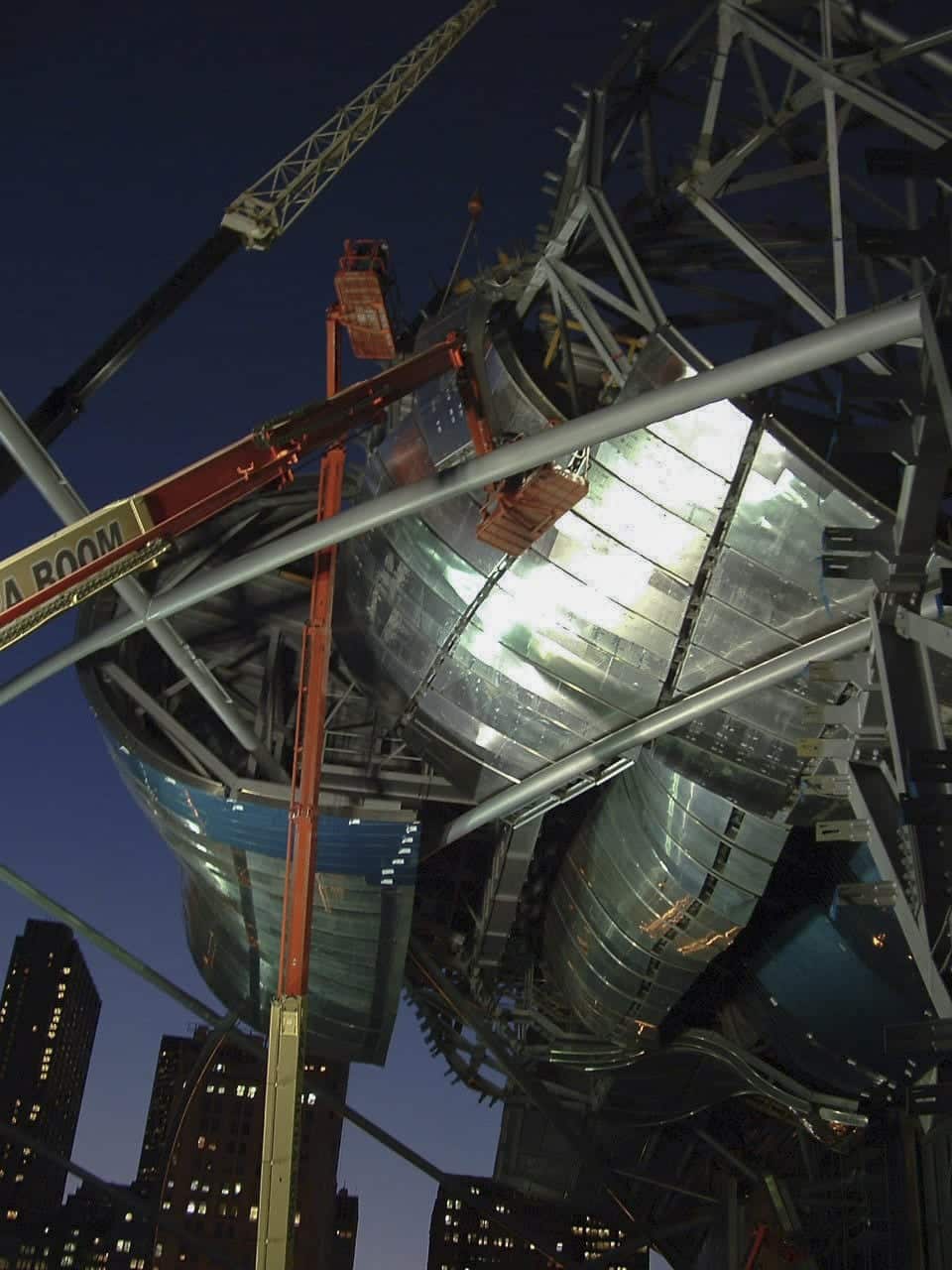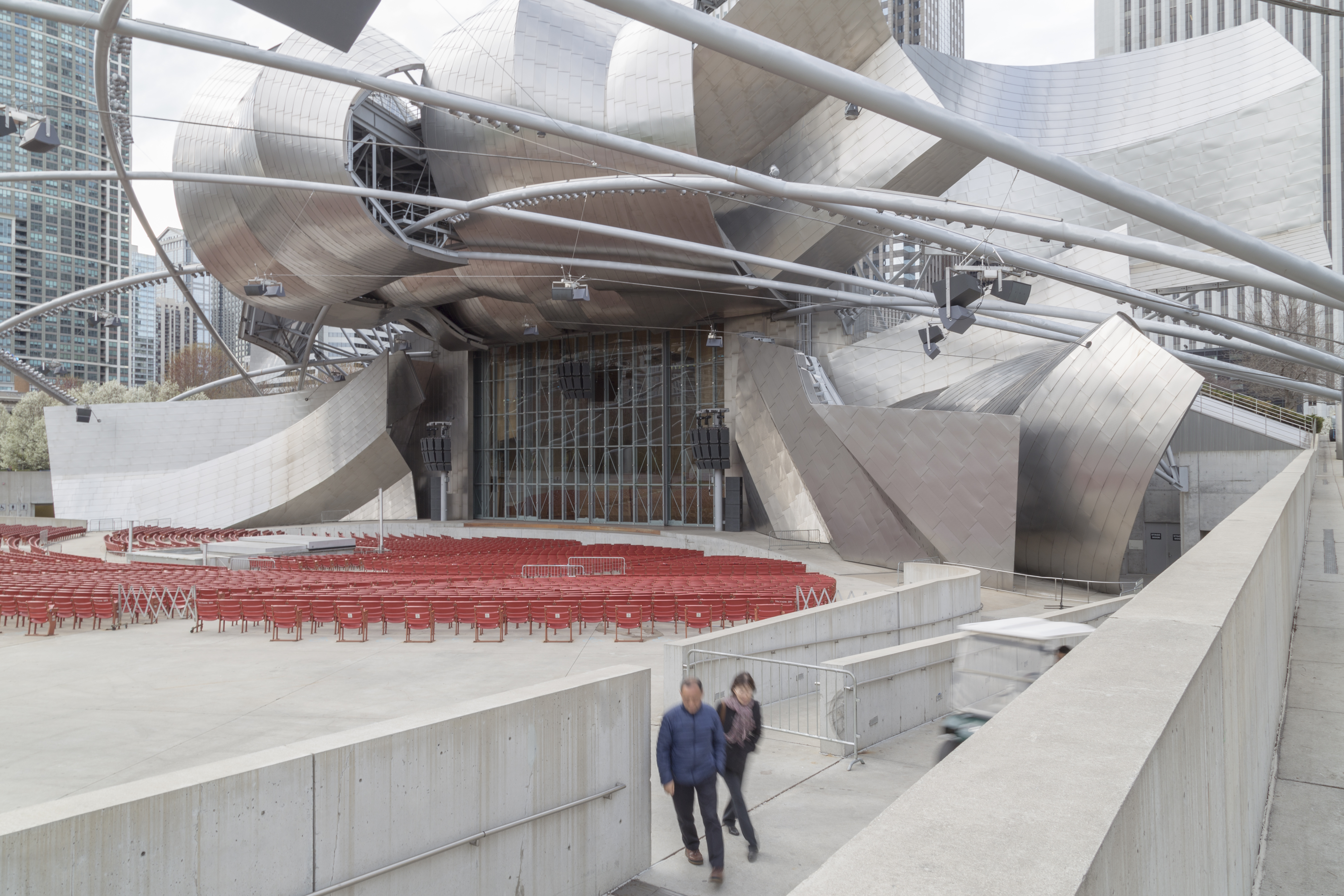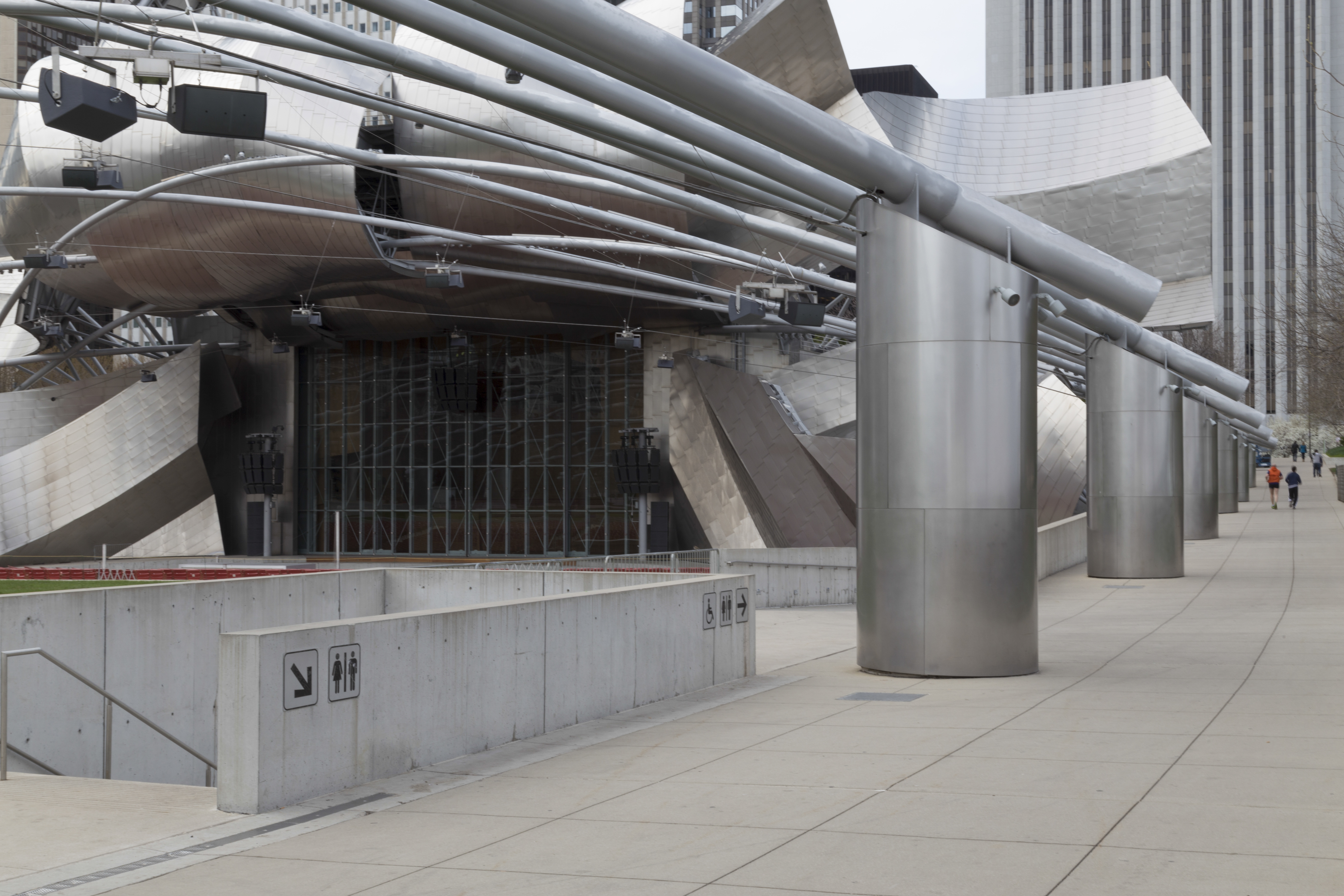 In total there were 697 prefabricated assemblies shipped to the jobsite. These assemblies were clad with over 3,000 stainless steel sheets measuring 2′ x 4′ on average. The sheets used for this project are 22ga Angel Hair finish on A316 stainless steel, a high performance stainless steel alloy containing molybdenum, a metal which provides high corrosion resistance for the metal.
The structure reaches a height of one-hundred twenty feet. In several areas, the structure curves back on itself, becoming nearly horizontal. The metal surface of this project is clad in stainless steel with a custom flat seam panel for dual curvature. The near-flat surface it creates, allowing the viewer to focus on the entirety of the shape rather than being drawn to the individual lines. According to an interview with the architect, the proscenium was inspired by Gehry's 2001 flagship store for Issey Miyake in New York City, a sculptured titanium also made with Zahner.
Zahner also completed all 24 of the 6′ diameter column covers. These enclose the green area of the park and provide support for the overhead lighting and sound cage over the park. These column covers consist of heavy-gauge stainless steel plate panels rolled to shape and attached with interior fastening system. This method for attachment is a patented system developed by Zahner: Inverted Seam, a roofs and wall system with no exposed fasteners. The columns range in height from 12' to over 24' .
Each of the column covers is clad in a 10ga stainless steel, a heavier gauge than the 22ga stainless steel cladding the proscenium.