Star Disk and Celestial Flyways at Oppenstein Park
Celestial Flyways is a permanent interactive and kinetic artwork made through collaboration with Zahner art fabrication team. The public space includes a central piece by Laura DeAngelis entitled Star Disk, as well as a number of embedded stainless steel artworks inlayed in the concrete pavers. The artwork coincided with a complete redesign and rebuilding of Oppenstein Brothers Memorial Park at 12th and Walnut in downtown Kansas City. The park was dedicated April 18, 2008 and named Celestial Flyways to celebrate the natural environment of the Kansas City area.
The artwork was developed by artist Laura DeAngelis in collaboration with Peregrine Honig with the leadership of Davison Architecture + Urban Design. The piece was commissioned by the Art in the Loop Foundation, a metropolitan organization of business and civic leaders with a continuing mission to enhance central Kansas City with public art.
Star Disk has a number of built-in features which align with the stars and sky. The stars are revealed through holes in the disks filled by acrylic lenses which are lit from below. Drawings of the mythological characters associated with the constellations are etched on to the surface of the disk. Park visitors rotate the star disk to a date and time with a motor operated by buttons on the base.
"
"I wanted to shift people's perceptions and encourage a different kind of awareness of the space, reconnecting the park to the sky directly overhead and the continuous rhythms of the natural world, which are so easy to lose sight of in the middle of the city.
Laura deAngelisArtist.at
According to Astrolabe.org, the anaphoric Star Disk in the park is very likely the largest and most accurate astronomical machine of this type ever made. The ten foot diameter disk contains the positions of 457 stars in 50 constellations.  
In addition to the Star Disk, a number of inlayed birds are scattered throughout the landscape of the Celestial Flyways park, pictured below. These were CNC-cut and etched by Zahner with artist renderings of birds.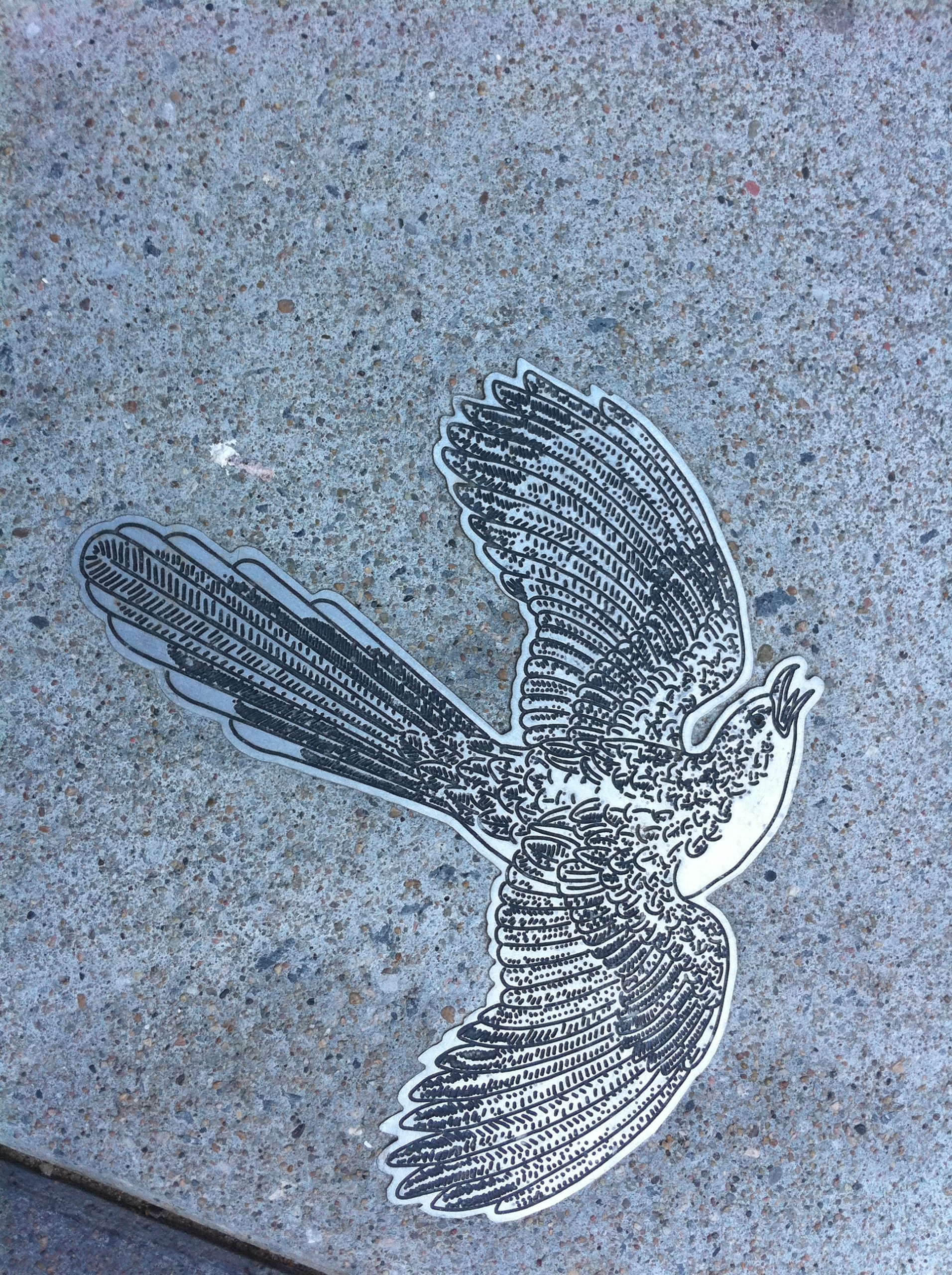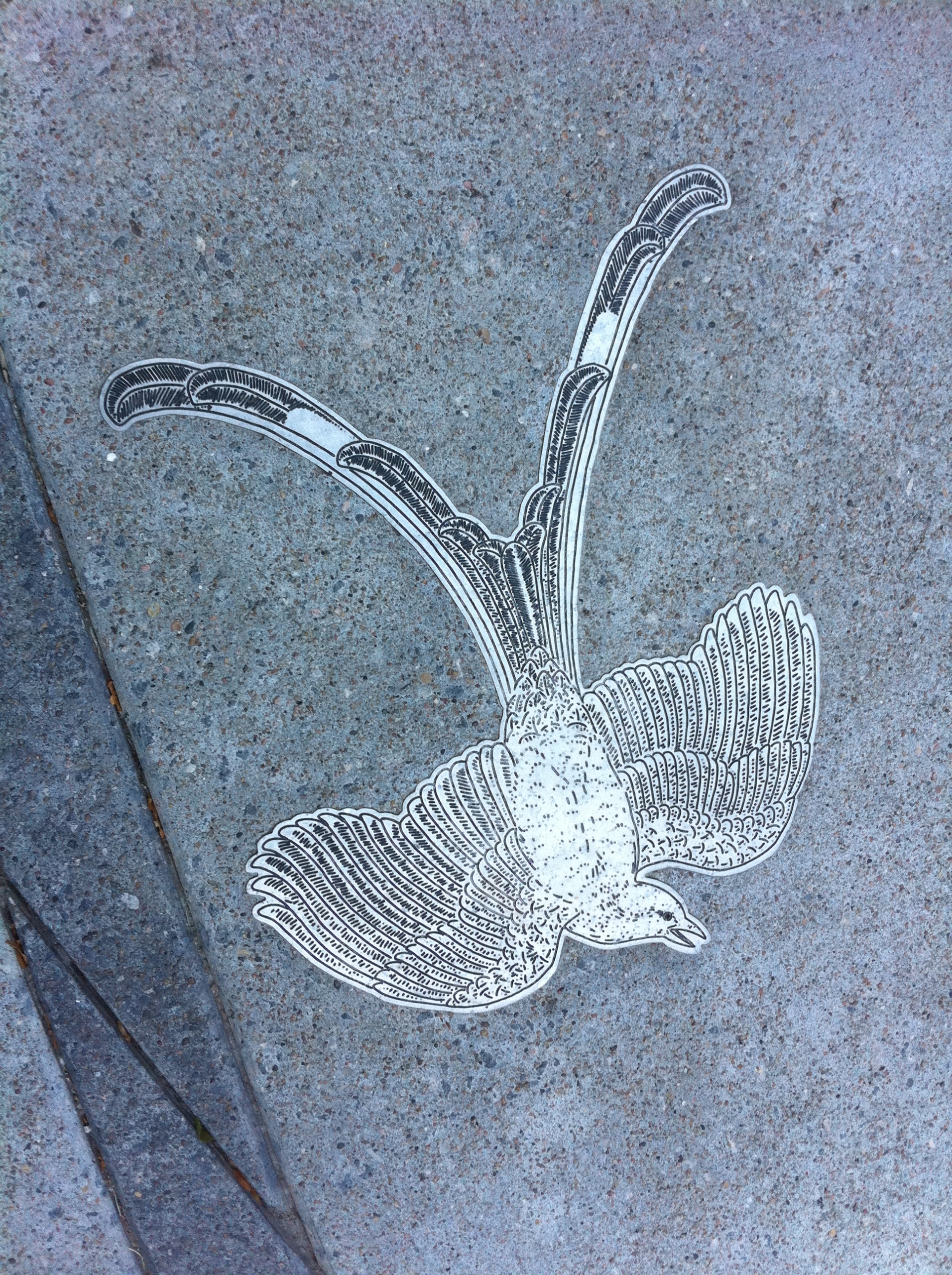 This project was a cooperative venture between the city of Kansas City and Jackson Country Parks and Recreation. It required two years of work, the talents of at least 150 people at a cost of nearly $500,000, much of which was donated.
More information can be learned about the process, history, and installation of Celestial Flyways at the Astrolabes.org website.